A Property Owner's Guide to Emergency Services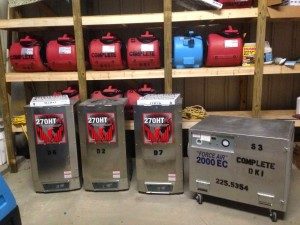 As a
property owner
, it is important to be educated on how to go about obtaining emergency services. You may have many questions like
"What do I do now?"
or
"Who am I supposed to call?".
Here at
Complete
(
Disaster Kleenup International
), we are part of North America's largest disaster restoration contracting organization.  We are here to assist you with all types of jobs.  No matter what size job, Complete we make sure that you will receive the most efficient and effective restoration and mitigation techniques in order to get you back to normal quickly. Complete has some valuable
tips
so a property owner has the best tools to obtain the best emergency services available.
Usually, there are two types of services that can be offered to a property owner when seeking out emergency services. Those two types of services are emergency services, and restoration/reconstruction.
Emergency services, (sometimes known as mitigation) is something that is used to keep further damage from occurring and/or securing your property after a loss.
Restoration/reconstruction is something that is provided in order to return your property back to pre-loss conditions.
How does that work?
Once our technicians have arrived to the property, an assessment must be done in order to ensure the proper services are done. Once the assessment of the damages is done, we will be in touch with your insurance company in order to let them know what types of services are needed.
Glossary
Air mover
- a piece of equipment that expedites the drying process by circulating air flow
Inspection
- We will inspect your property in order to determine the source of damage and what areas have been affected.
Certificate of satisfaction
- a form that serves as confirmation that you are satisfied with the services provided.
Deductible
- a dollar amount that is specified by your insurance policy that is deducted from a settlement after a loss takes place. There is so set number for each person, it varies by policy type.
Scope of work
- this is an estimate detailing the work necessary to restore your property to pre-damage condition.
Dehumidifier
- removes the moisture from the air and is typically used in conjunction with air movers.
Water extraction
- the physical removal of water.
Deodorization
- the process of removing or altering unwanted odors from your property. This is usually (but not always) referred to smoke.
Work authorization/contract
- this document serves as confirmationHere at
Complete
we know that being a property owner comes with it's perks, along with some downfalls as well. That is why we work to make sure you have the correct tools available to make an
informed
decision about your property's condition. If you are suffering from an emergency and are in need of assistance give us a call at
850.CALL.DKI
.
"When Disaster Strikes, We Strike Back!"
24 Hour Emergency Service
Our emergency response teams are available 24 hours a day, 365 days a year using the most up-to-date technologies and is proud to employ quality professionals with superior skills and certifications. Our team is fully insured, licensed, and is registered to do business in the Pensacola, FL, Tallahassee, FL, and Mobile, AL areas.