After The Fire: The First 24 Hours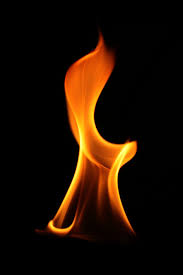 Getting back on your feet after a fire can be one of the hardest things a person may ever have to deal with in their
entire
lifetime. Within the first 24 hours after a fire, there are a few steps that you need to take in order to pave a faster road to recovery. Complete is here to help with those steps from start to finish.Before any of the steps are taken, you must always remember the 4
most important
warnings after a
fire
.
Do NOT enter the site unless it has been deemed safe to do so.
Do NOT attempt to turn on utilities yourself; the fire department should determine what is and is not safe to turn on and off.
Keep a watchful eye for structural damage.
And lastly, ANY food, beverages, and medicine that have been exposed to heat, soot, smoke or water should NOT be consumed under ANY circumstances.
Once those are out of the way, the first thing you should worry about is securing yourself
, your family, and the site
.  You should then contact your insurance agent or company as well as a restoration company such as,
Complete
. If you are uninsured you may contact your local Red Cross or Salvation Army organization for help with your
immediate
needs such as, medicine, temporary housing, food, and clothing.Secondly, you should take into consideration what needs to be done when you
leave
your home. This is something that should be given some thought in order to keep away unwanted trespassers. It is a good idea to contact your local police department to inform them the residence will be unoccupied so that they may keep a close eye. And in some cases, it may be necessary to board up any openings to prevent more damage from being done as well as to defer trespassers.
Complete
provides board up services at no cost to the homeowner.
IMPORTANT TIP
: Save receipts from things you buy after the fire. Doing so will help show the insurance company what money you have spent due to your fire loss, as well as verify your loss during tax season.
If you have recently suffered from a fire, contact Complete 24/7 at 850.225.5354 for all your restoration and reconstruction needs.
24 Hour Emergency Service
Our emergency response teams are available 24 hours a day, 365 days a year using the most up-to-date technologies and is proud to employ quality professionals with superior skills and certifications. Our team is fully insured, licensed, and is registered to do business in the Pensacola, FL, Tallahassee, FL, and Mobile, AL areas.