South Walton Fire District - Angel Tree Program 2017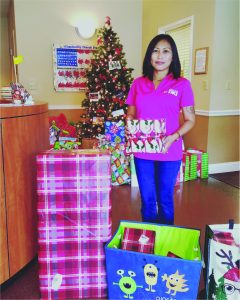 It's Christmas time, and it's definitely a time for giving! Complete was thrilled to help spread the spirit of giving by participating in the South Walton Fire District Annual Angel Tree Program, for which we partnered up with Caring and Sharing of South Walton and North Walton. It has been 17 years that the South Walton Fire District has been collecting toys for the children in need. Complete sponsored five kids this year from ages 2 to 8. The five kids came from two separate families. The toys donated include toy castle, matchbox race track, outdoor toys, clothes, books, learning toys, and much more. Together, we hope we've been able to put a smile on the children's beautiful faces this Christmas season.Spread the spirit of giving and look for a local Angel Tree or Toy drive near you!
Merry Christmas!
24 Hour Emergency Service
Our emergency response teams are available 24 hours a day, 365 days a year using the most up-to-date technologies and is proud to employ quality professionals with superior skills and certifications. Our team is fully insured, licensed, and is registered to do business in the Pensacola, FL, Tallahassee, FL, and Mobile, AL areas.