Biohazard Cleanup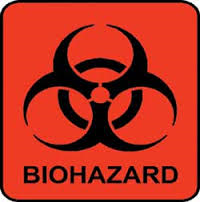 Over the past couple of months, it has come to our attention that there is a large need for a
company that assists in the cleanup of the deceased
.
Complete
offers
full service remediation and reconstruction
for several
biohazard
 situations such as; blood cleanup, homicide cleanup, suicide cleanup, and unattended death cleanup.In most cases, the homeowner's insurance will cover the cost of biohazard cleanup for the deceased.
Complete
is ready to work directly with your insurance company to get to work on disinfecting and restoring your home so that you may get back to normal quickly. When cleaning up after the deceased, there are several biohazard precautions that MUST be taken in order to be sure of cleanliness. Hazmat suits and respirators are worn at all times, along with other protective equipment cleaning up a home due to the deceased.
Complete
is equipped with multiple, powerful biohazard disinfectant products that prevent the spread of any bloodborne pathogens. What is a bloodborne pathogen?
Bloodborne
pathogens are infectious microorganisms in human blood that can cause several diseases in humans. For example a bloodborne pathogen may cause hepatitis B (HBV), hepatitis C (HCV), and human immunodeficiency virus (HIV). These are serious diseases which can cause serious injury or death later down the road. That is why
Complete
is here to help you in your time of need.
Complete
specializes
in restoration and reconstruction; all we do all day every day is restore people's homes back to normal. When it comes to restoration- including cleanup of the deceased, Complete is your best bet. Don't hesitate to give us a call at
850.CALL.DKI
for your biohazard needs. We are here to help.
24 Hour Emergency Service
Our emergency response teams are available 24 hours a day, 365 days a year using the most up-to-date technologies and is proud to employ quality professionals with superior skills and certifications. Our team is fully insured, licensed, and is registered to do business in the Pensacola, FL, Tallahassee, FL, and Mobile, AL areas.