Biohazard Cleanup in Pensacola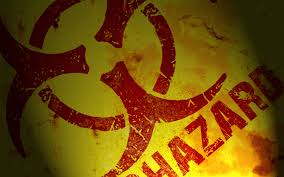 Biohazard cleanup in Pensacola
is something that is almost never thought of so when then need for it arises, people do not know where to start. Complete is your one stop shop for all of your
biohazard cleanup needs in Pensacola
. Complete will respond to your emergency any time of day or night within an hour of your call!Complete works
side by side
with your insurance company to keep the stress levels at a minimum. We also pride ourselves in our ability to provide safe, quick, and confidential removal of any biohazardous waste.
Complete is a licensed, well equipped company
who is able to clean up after the following biohazardous emergencies:• Body fluids and tissues• Blood • Blood products, including plasma, serum• Suicide biohazard waste• Animal waste• Death scene biohazard waste• Gross filth• Serious injury scene bio-hazardous waste• Pack Rat and Hoarder homesComplete offers
professional cleaning products and disinfectants
. The need for
biohazard cleanup in Pensacola
can happen to just about anyone, even you. If you find yourself in need of
biohazard cleanup in Pensacola
, call Complete at 850.CALL.DKI or 850.225.5354.
24 Hour Emergency Service
Our emergency response teams are available 24 hours a day, 365 days a year using the most up-to-date technologies and is proud to employ quality professionals with superior skills and certifications. Our team is fully insured, licensed, and is registered to do business in the Pensacola, FL, Tallahassee, FL, and Mobile, AL areas.