Biohazard: Steps To Take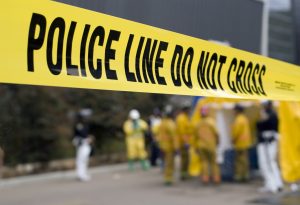 Knowing who to turn to for biohazard needs is not something people typically have to think about, but it is important. Biohazard cleanup is necessary for trauma or biohazardous materials, and we at
Complete
are here and ready to answer questions you may have, as well as guide you through the process.A few common questions you may have are -
What about insurance?
- Each policy is different; Complete will assist you in making a claim and navigating the claims process.
Can I clean it myself?
- Complete offers Trauma Cleanup so you don't have to deal with the physical devastation after a traumatic situation. Cleaning trauma and biohazardous situations can also put you and others in danger. Performing self-cleaning exposes you to potentially dangerous fluids. If the scene is not properly remediated, it can cause others to become sick when they are exposed.
Do I need a quote?
- If you are filling insurance, Complete will work directly with your
homeowner's insurance
for billing, similar to how a doctor's office works with your health insurance. If you are not able to file a claim, our team will be able to provide you with an estimate.Our team is trained and educated in handling biohazard cleanup, and we respond to
Trauma and Biohazard
emergencies 24/7. We will evaluate the scene, document everything for insurance purposes, start right away on the cleanup process, and once the cleaning process is completed, we will do a final clean with our patented process – assuring the highest level of cleanliness.As always, our number one goal is to help you in any emergency situation and to get life headed back to a sense of normalcy.
Complete
is here for not only your needs, but your safety, whether you're here in
Pensacola
, or in Panama City.
24 Hour Emergency Service
Our emergency response teams are available 24 hours a day, 365 days a year using the most up-to-date technologies and is proud to employ quality professionals with superior skills and certifications. Our team is fully insured, licensed, and is registered to do business in the Pensacola, FL, Tallahassee, FL, and Mobile, AL areas.