Biohazard Tragedy - Silence After the Sirens
Unfortunately biohazardous disasters happen everyday. This can be many things but sadly, they are usually suicides or murders. After the police and ambulances leave, the silence can be deafening. Grieving family members must now face a second trauma. The affected area must be cleaned, not only to remove the visible signs of heartbreak, but to remove bio hazardous material as well.
1 (800) 273-8255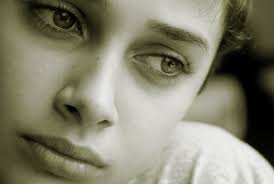 Complete is very experienced in the bio hazard arena. Our bio team is certified with the Institute of Inspection, Cleaning, and Restoration (IICRC). Once the scene of a biohazard clean up is released by the authorities, our crew arrives within the hour in protective suits. Items such as carpet, walls, flooring, furniture, wallpaper that have bio-hazard waste are removed and disposed of in proper red bio-hazard bags and disposed at a federal- and state-regulated sites for disposal. Using a dumpster is against the law. Hepatitis, AIDS, and other deadly diseases maybe present. Many items have sharp objects that can puncture skins. Family members, friends, neighbors who try to self clean blood, body fluid, human tissue, decomposing bodies, hypodermic needles, etc. find this task either physically or emotionally overwhelming. This can cause the area to be improperly sanitized. It is best to hire a mediation company, like Complete.
Biohazard clean up services are covered by most homeowners insurance companies
Cleaning and application of proper disinfection techniques
Disposal of items that are a loss to bio hazardous fluids or materials
Odor removal and air filtration
Reconstruction after mediation
Pack out/storage of belongings unaffected biohazardous materials
Referrals for therapists and chaplains
Work closely with Trauma Intervention Program (TIP)
As a licensed cleanup company, we take pride in removing hazardous biological and chemical waste as well. All of our trucks are equipped with then essential cleaning products and safety apparatus. We will efficiently and thoroughly take care of the cleaning, therefore making this horrible time a little less traumatic for those involved.
24 Hour Emergency Service
Our emergency response teams are available 24 hours a day, 365 days a year using the most up-to-date technologies and is proud to employ quality professionals with superior skills and certifications. Our team is fully insured, licensed, and is registered to do business in the Pensacola, FL, Tallahassee, FL, and Mobile, AL areas.