Bye Bye Christmas, Hello New Years!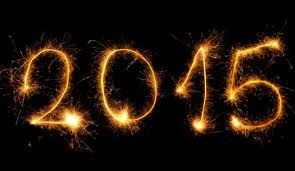 Now that Christmas has come and gone, New Years is about to come marching through the door! That means your authentic Christmas trees need to be marching on out the door due to two things. One, Christmas is over! Two, dried out Christmas trees pose a huge fire hazard. Did you know that Christmas trees cause an average of 230 house fires every year?
Complete responds to fire damage in Pensacola all throughout the year, but more commonly throughout the holiday season. Complete is a certified and licensed company that is able to provide comprehensive repairs to a home damaged by fire in Pensacola. Our full service team is able to assist you with a fire damage in Pensacola caused by many things such as vandalism, arson, candles and many more.
A fire damage in Pensacola is not only caused by a dried out Christmas tree or a candle that's been left unattended. A fire damage in Pensacola could be caused by your 16 year old teenager leaving her flat iron turned on and laying on top of a towel in the bathroom all day. A fire can happen at any time, and if it does Complete is always here to help. We make it our goal to reach you within an hour of your call for house.
If you are suffering from a fire damage in Pensacola area, call Complete at 850.CALL.DKI. We have a full team of licensed restoration contractors and technicians who are experienced and able to assist you in the restoration of your home.
24 Hour Emergency Service
Our emergency response teams are available 24 hours a day, 365 days a year using the most up-to-date technologies and is proud to employ quality professionals with superior skills and certifications. Our team is fully insured, licensed, and is registered to do business in the Pensacola, FL, Tallahassee, FL, and Mobile, AL areas.