Common Causes of Water Damage Claims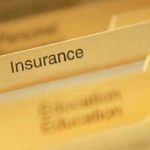 Water damages are one of the most common claims reported to insurance companies. Did you know that a water damage claim is 10 times more likely to take place than a fire damage claim? Water damage can be caused due to a number of things such as a bad storm coming through the area, all the way to something non weather related like a leaky pipe in the wall. This is why we felt it was important to highlight the top 4
common causes of water damage
claims and how to prevent water damages to your home or building!
Complete
specializes in
water damage restoration and repairs
.
The top 4 reasons for non weather related water damage claims and how to prevent them:
Leaky washing machine hoses. In order to help prevent water damage due to a leaky hose, you should have your hoses inspected annually and replaced every five years. If there is a problem at the time of inspection, hoses should be replaced IMMEDIATELY.
Leaky refrigerators or ice machines. In order to help prevent water damage due to a leaky fridge, hoses should be inspected annually and replaced as needed.
Leaky water heater plumbing! These too should be inspected annually and repaired or replaced at any signs of damage or fault.
Clogged drain lines within an AC unit. Too many times does someone's house flood due to a clogged drain line! To prevent a flooded house or water damage, air conditioning drain lines should be checked yearly.
Another
VERY
common reason for a water damage claim is due to leaving the bath tub water running. Everyone knows the amount of chaos that can entail getting every child bathed and ready for bed, so picture this. Mom turns the bath water on for the baby, walks to the other end of the house to find her two year old throwing baby powder
all
over the place! In all the chaos, mom forgot about the bath tub and started cleaning the powder up. Thirty minutes later, the whole east side of the house is flooded! So who does mom call once she finds the mess?
Complete
!
Complete
is here to help you in your time of need!
We specialize in emergency response
to several types of emergency situations, water damage being one of them.
Complete
can assist you with the mitigation and reconstruction process. Here at
Complete
we take
pride
in our "A" rating with the BBB. Our emergency crews are
always
ready with the right equipment to come to your rescue! If you are experiencing a water damage in your home or business, give
Complete
a call at
850.CALL.DKI
! We are here for you 24/7!
24 Hour Emergency Service
Our emergency response teams are available 24 hours a day, 365 days a year using the most up-to-date technologies and is proud to employ quality professionals with superior skills and certifications. Our team is fully insured, licensed, and is registered to do business in the Pensacola, FL, Tallahassee, FL, and Mobile, AL areas.