Common Home Insurance Questions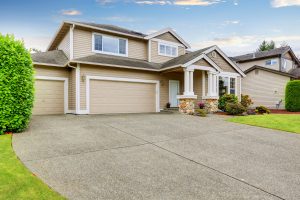 Homeowners insurance is something everyone understands as a necessity (or at least a VERY important thing to have), but there are never-ending questions surrounding it. There are a lot of common insurance questions that many feel embarrassed to ask, but make the foundation of understanding how you can better protect and care for your home.Let's start with the basics and go from there.
What is homeowners insurance?
It is a form of property and casualty insurance that primarily covers your home and belongings inside in the event of theft or some disasters.
What are some of the disasters covered?
Homeowners insurance typically covers things like fire, wind, hail, lightning, smoke, theft, vandalism, and vehicle collision. Depending on where you live, you may need to purchase separate policies for things like flood or earthquakes. These are typically not included in homeowners insurance.
What types of insurance policies are there?
The two primary policies typically seen are either a replacement cost homeowners insurance policy or an actual cash value homeowners insurance policy. Simply said, the replacement cost pays based on the cost of rebuilding/repairing your home at the time it is damaged. Actual cash value pays after taking any depreciation in your home's value into consideration.
How much insurance coverage do I need?
Only you can decide this, but it's a good idea to base your coverage limits on how much it would cost to rebuild your home. This could be the house's current market price or more. Especially if it's an older home or you've got other structures on your property such as a shed or detached garage.
Are there any discounts?
It depends on several factors and who you're working with. You could qualify for lower rates that may be offered to first-time home buyers. Or by adding security features such as alarm systems and smoke alarms to their homes. Be sure to ask your agent!
What's an umbrella policy?
Umbrella policies are an extra layer of coverage. They offer additional liability coverage on top of what's already covered by your standard policy. Situations that may call for an umbrella policy would be if you own multiple properties or if you have more than $500,000 in assets.When it comes to the most common insurance questions, understanding your home, your coverage, and what you need is crucial. The information above may be different as each policy is unique. This is a good starting point for better understanding homeowners insurance. Regardless of what your questions are – talk with your agent! The only way to find out more is communication.It's always a good idea to make sure your home is as safe and prepared as possible in case you do experience a disaster such as a home fire. If you're in the Pensacola area, remember that the Pensacola Fire Department does free Home Safety Surveys to better inform you of potential fire hazards in your home. Visit the
Pensacola-Fire-Department
for more information, or
call (850)436-5200
to request a visit.
If you do experience a fire, whether in Pensacola, Tallahassee, or Destin, remember
Complete is here 24/7 for you, your family, and your home.
24 Hour Emergency Service
Our emergency response teams are available 24 hours a day, 365 days a year using the most up-to-date technologies and is proud to employ quality professionals with superior skills and certifications. Our team is fully insured, licensed, and is registered to do business in the Pensacola, FL, Tallahassee, FL, and Mobile, AL areas.