DKI Featured Team of the Month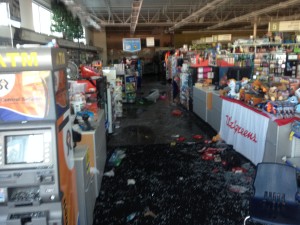 Complete
has been chosen as the Featured Team of the Month! Here at Complete, we take pride in our ability to help the people in our community. We believe that a restoration company should be able to provide their customers with swift service while maintaining the highest standards. Our team is equipped to service commercial, residential and multi-family properties.
Here is what had to say about us:
"Even with all the chaos of the holidays, this does not stop national disasters from occurring. When Commercial Solutions received an emergency board up call to a Walgreens in Columbia, MS, which had sustained damage from a tornado, we immediately reached out to Shaun Carpentier and his team at Complete.  Holiday season, or not, Complete was prepared to respond.Windows were blown out of the facility; there was a huge hole in the roof requiring tarp, an extensive amount of debris, and water extraction was necessary - all of this costing $150,000 and more in damages. Shaun and his team responded and handled the entire project efficiently and professionally while developing a newfound relationship with the Regional Area Manager for Walgreens.The Commercial Solutions team received a call, direct from the client, praising what a great job crews rendered while on site, and the RAM has made a personal request for Complete to handle all of his losses in their area.A big shout out to Complete for a job well done! Thank you for your hard work! Complete and Commercial Solutions has become a true hero in the eyes of Watterson and Walgreens Corp."If you are in need of restoration services, contact
Complete
24/7 at
850.CALL.DKI
."When Disaster Strikes, We Strike Back!"
24 Hour Emergency Service
Our emergency response teams are available 24 hours a day, 365 days a year using the most up-to-date technologies and is proud to employ quality professionals with superior skills and certifications. Our team is fully insured, licensed, and is registered to do business in the Pensacola, FL, Tallahassee, FL, and Mobile, AL areas.