Cook Well, Be Safe, Nap Happily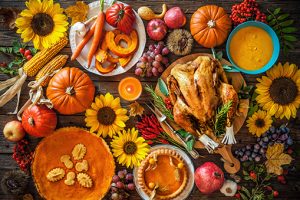 Thanksgiving is a time for families to come together and enjoy each other's company while enjoying a lovely home cooked meal. While the holidays are a wonderful time, they can also be a dangerous time if you aren't using important safety practices. Here at
Complete
we are happy to share tips to ensure you have a wonderful Thanksgiving filled with good memories and cozy, Turkey-induced naps!When cooking your holiday meal:
Make sure to wear appropriate clothing - avoid loose fitting or flowing clothes.
Do not leave food unattended while it is still cooking, and if you must leave the food unattended for any amount of time, simply play it safe and turn off any appliances that generate heat.
Check the food you're cooking regularly to make sure nothing has spilled, burned, or possibly caught fire. Use timers to remind you to keep an eye on those cooking dishes!
Make sure to have a "kid-free zone" around the stove/grill/fryer to make sure nothing is knocked over, turned on/up, and of course to make certain they are not at risk of getting hurt by the appliance(s).
Keep the stove/grill/fryer and any other appliances free of clutter and/or anything flammable.
Be sure to clean all cooking surfaces regularly to avoid grease build up or bits of food catching fire on a stove top/in the oven.
Double check all appliances after cooking and again before going to bed to be sure everything has been turned off and there is no chance of fire.
If you haven't already installed a smoke alarm in or near the kitchen, be sure to do that. It is also important to maintain all smoke alarms in your home in order to protect your family at any time of day or night.
One of the biggest things is to make sure there is a fire extinguisher nearby in your kitchen at all times, and to keep it maintained and up to code. You should also check with your local fire department to see about getting yourself and your family properly trained on using an extinguisher.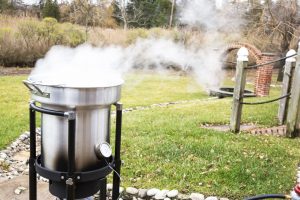 A great resource to download this holiday season is the
Red Cross First Aid app
, which is free and available to both iPhone and Android users. This app offers a variety of videos and step-by-step guides, as well as information on handling the most common first aid emergencies. Following these tips and utilizing available resources will help you and your family have a safer, happier Thanksgiving.In the event you do have a
fire emergency
, Complete is here for you. From an emergency board-up and damage assessment, all the way to rebuilding and restoring your home to its former glory, our team is on-call 24/7/365 to help you when you need it most.
24 Hour Emergency Service
Our emergency response teams are available 24 hours a day, 365 days a year using the most up-to-date technologies and is proud to employ quality professionals with superior skills and certifications. Our team is fully insured, licensed, and is registered to do business in the Pensacola, FL, Tallahassee, FL, and Mobile, AL areas.