Desperate Times Don't Mean Desperate Measures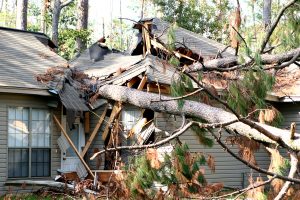 After
storm damage
occurs or a
fire breaks out in your home
, when looking for help and figuring out the first steps, it's normal to gravitate to someone who promises a quick turnaround on repairing your home. If someone like that approaches you and your family – send them packing right away. Getting your home to pre-loss conditions takes time and attention to detail through proper inspections, estimates, working with your insurance, removing damaged/hazardous materials, and then properly rebuilding (if necessary) to code. All of those steps are necessary to ensure you don't experience more stress or damage down the road and to keep you and your family safe in your home.
Complete
takes the time to address each need and handle every process accordingly while working hard to get your family home again. Things to be mindful of if someone approaches you offering assistance:- Unmarked vehicles: vehicles without logos, contact information, or company names (you've probably seen ours out and about, we're hard to miss!)- Door-to-door selling without a local office that you can visit- No licenses, proof of insurance, or proper documentation available for you to view- Little to no information about materials used, processes, or practices- No form of contract- Full payment (normally in cash) requested up frontUnfortunately, there are individuals out there looking to pick pockets with no regard to the care of your home. If you're ever approached by someone that matches the red flags listed above, let them know you have no interest in working with them and walk away. You can then contact your state's insurance fraud bureau, state insurance commissioner, and/or the BBB. Remember,
Complete
is here for you, to get things done the right way so you and your family can rest knowing you're in good hands.To report suspicious insurance activity click on a link below.
Florida
Alabama
24 Hour Emergency Service
Our emergency response teams are available 24 hours a day, 365 days a year using the most up-to-date technologies and is proud to employ quality professionals with superior skills and certifications. Our team is fully insured, licensed, and is registered to do business in the Pensacola, FL, Tallahassee, FL, and Mobile, AL areas.