Disposing of Batteries the Right Way
Disposing of your batteries the right way and the wrong way can mean the difference between keeping your home the way it is or a house fire. Depending on the type of battery, decides how the battery should be disposed of. Did you know that improperly disposing of a battery can lead to a house fire? Shockingly, it does happen.
Complete
has some tips on how to
properly
dispose of and store your unused batteries.Whether it is an AA, AAA, C, or a 9 volt battery, they need to be stored and disposed of properly. Most people just throw a battery into their garbage can once it's out of "juice" but
stop right there
! That is the
last
thing you want to do. If the battery were to make contact with another object in the right way, it could result in a fire. That said, homeowners should
always follow these guidelines
:
NEVER dispose of alkaline batteries in the regular trash. They contain many heavy metals and acids that can potentially leak and cause harm. They should be put with the rest of your household hazardous waste for special recycling.
9 volt batteries (the rectangular kind) should have electrical tape (or any other type of non-conducting tape) placed over their posts so that the risk for a fire due to disposing of them can be eliminated. Ironic since 9 volt batteries are mainly used in smoke detectors!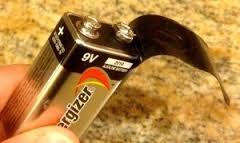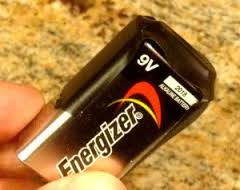 You should also know how to
properly store your batteries
. The risk of a battery catching fire by making connection with another is even greater when the batteries are full of "juice".  So, what's the proper way to store your batteries?
If at all possible, keep batteries in their original packaging.
Keep them in a dry, cool location.
ALWAYS store batteries facing one direction. That means all positive ends facing one way and all negative ends facing the other way.
Leave the plastic caps on the terminals of your 9 volt batteries until you are ready to use them.
FUN FACT:
Although you are supposed to store batteries in a cool, dry place. It is NOT necessary and does almost no good to store them in the fridge.
Complete
responds to fire damages year round. While a fire due to a battery is rare, it can happen. If you are in need of fire damage cleanup in Pensacola, give Complete a call at
850.CALL.DKI
. Our technicians and staff are here for you 24/7.
24 Hour Emergency Service
Our emergency response teams are available 24 hours a day, 365 days a year using the most up-to-date technologies and is proud to employ quality professionals with superior skills and certifications. Our team is fully insured, licensed, and is registered to do business in the Pensacola, FL, Tallahassee, FL, and Mobile, AL areas.