Caring For Your Christmas Tree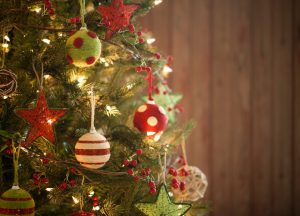 It's the most wonderful time of the year, and Christmas is already here! While we're all doing last minute shopping, late night wrapping, and starting up our meal prep, it's important to make sure our homes are not only cheery but safe. The video included shows just how quickly a poorly cared for Christmas tree can lead to a complete home fire.Remember:
 Artificial trees should be tested and labeled as fire resistant (*no tree is 100% fire resistant), and do not use more than three sets of lights per extension cords.
Natural trees need to stay in a water-holding stand, and must be regularly watered – do NOT let the branches get dry.
With any tree, be sure to keep it away from the fireplace, and clear of flammable items as well as hot lamps or any other heat producing product or appliance. If anything should happen, remember Complete is available all day, every day, even on Christmas. We're here to offer safety tips as well as get your holiday back on track if anything should happen. We're happy to be here for our community, which also includes Ft. Walton Beach, Panama City, and Destin.From our family at Complete to yours, we send our warm wishes and hope you have a Merry Christmas! https://youtu.be/xr6b9b8FYKk
24 Hour Emergency Service
Our emergency response teams are available 24 hours a day, 365 days a year using the most up-to-date technologies and is proud to employ quality professionals with superior skills and certifications. Our team is fully insured, licensed, and is registered to do business in the Pensacola, FL, Tallahassee, FL, and Mobile, AL areas.