Hurricane Season: Many Unprepared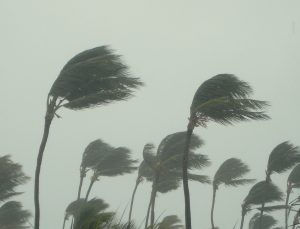 Our
Complete
team is here 24/7 for any emergency you and your family experience, but we want you to be prepared for those emergencies. Hurricane season brings the possibility of
flooding
, possible evacuation, and damage that needs to be addressed immediately. While we work to share preparation and safety tips, we also want to share how many (or few) people are actually prepared.
The Property Casualty Insurers Association of America (PCI)
conducted a poll of residents in hurricane-prone states (Texas, North Carolina, Louisiana, and Florida) and found that, shockingly, many are still unprepared for hurricane season even after the damage of last year's storms.Below is the breakdown of how many people are and are not prepared when considering the most important preparations:- 56% have not taken any precautions this year before the beginning of hurricane season- 35% said last year's storms prompted precautions and preparation this year- 50% are familiar with local municipality, county, or state evacuation plan (only half!)- 48% have developed emergency plans and shared them with their household- 55% do NOT have an emergency bag (typically containing medications, non-perishable food, water)- Of those whose homes were damaged in last year's storms, only 53% have an emergency bag ready- 63%  of all residents have NOT conducted home inventory (in the event property/possessions are destroyed, damaged, or lost in a disaster)- 52% of those whose homes were damaged last year have NOT done a home inventory- 14% do not know if their existing homeowners/renters insurance policy covers flood damage- 70% have NOT spoken to their homeowners/renters insurance agent about additional coverage such as flood insurance- almost ¾ (74%) think flood insurance is necessary when recovering from a natural disasterLet's look at that last bit – 14% don't know the extent of their coverage, 70% have not sought out additional coverage, but a massive 74% believe it's necessary to have that kind of coverage. Please, take a few moments to reach out to your insurance agent to see what your full coverage looks like and what you may need to add. It will save you and your family stress, time, and money when you experience
flooding or storm damage
.A few more incredibly important things to think about:- 32% do NOT have readily available cash or savings to cover short-term expenses after a disaster- 35% have NOT stored important financial papers and documents in a safe deposit box (or online for easy access)- 72% are somewhat familiar with signs of contractor fraud and abuse- 14% said they would pay up front for rebuilding/repair cost if it meant faster recovery (20% said they were unsure)- 10% would accept unsolicited offers from someone to make repairs to their home (16% were unsure)Preparation is key to the best and quickest recovery after a disaster hits. If you aren't sure where to begin your preparation, check our other blogs for tips. When seeking help from your home, someone who promises 'faster results' for cash upfront will either leave you without help or will skip quality, further hurting your home. Our team at
Complete
is fully trained, fully equipped, and fully licensed with quick yet realistic timelines, and will always deliver top quality work for you and your family. Your home is where you've built your life – we value that and will ensure it's safe for you and your family.For more info, visit
https://www.claimsjournal.com/news/southcentral/2018/08/07/286115.htm
24 Hour Emergency Service
Our emergency response teams are available 24 hours a day, 365 days a year using the most up-to-date technologies and is proud to employ quality professionals with superior skills and certifications. Our team is fully insured, licensed, and is registered to do business in the Pensacola, FL, Tallahassee, FL, and Mobile, AL areas.