Emergency Preparedness for the New Year
Today marks the last day of the year for 2014, that means that it is time for you and your family to come up with new emergency plans! What do we mean by "emergency plans"?  Every year, you should either practice your old plans, or come up with a new updated plan for hurricane evacuation and house fire escape route and meeting point. You should also update your first aid kits in your home and car, as well as your emergency preparedness kits. Having these plans set in stone from the start of the year will give your family comfort knowing that they are prepared and minimizes confusion and fear if an event were to take place.
Hurricane Evacuation Route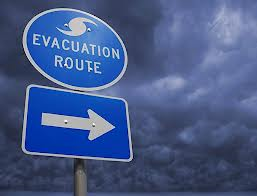 Pensacola is located smack dab in the middle of hurricane alley, which means during hurricane season we must be prepared at all times. Being prepared starts with having a proper hurricane evacuation route in case evacuation is needed.  Hurricane conditions can cause a threat to our area in as little as 48 hours, which is not very long to prepare. That is why you must get it done ahead of time, start with these simple steps.
Make sure to have meeting points inside and outside of your neighborhood.
Listen to a battery powered radio for evacuation instructions.
Bring your emergency preparedness kit with you.
Time allowing, leave early enough to avoid running into severe weather.
Although a shortcut may seem like a good idea, don't take them. Those roads may be blocked off and can delay your evacuation.
Don't leave your pets behind, but be aware that service animals may only be allowed into public shelters.
Click
here
for more info on evacuation.
House Fire Escape Routes & Meeting Points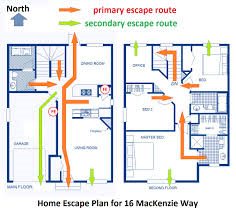 The Red Cross has a
printable worksheet
households can use to plan and practice home fire evacuations. Make sure to follow all directions and tips provided so that you may have the best and most efficient plan for your home and family.
First Aid Kits for Home and for the Car

First aid kits can come in handy at home and on the go. Whether it's yourself or someone else, someone is always getting hurt. Having a first aid kit on hand and in your car will make thing so much easier. You can put a first aid kit together yourself by following this checklist. Or you can save yourself the hassle and buy one that's been put together like
this
.
Emergency Preparedness Kits
You will learn to love an emergency preparedness kit if you ever find yourself on the run. These are made to have on hand in your home or in your car. You can even make one for your pets! Everything you need to know about emergency preparedness kits can be found
on Ready.gov
.For more information take a look at
The American Red Cross website
.
Complete
is always here to lend a helping hand to those in need in our community. If you are in need of
storm
,
biohazard
,
fire
,
water
, or
mold
cleanup in the Pensacola and surrounding areas. Don't hesitate to give Complete a call at
850.CALL.DKI
.
24 Hour Emergency Service
Our emergency response teams are available 24 hours a day, 365 days a year using the most up-to-date technologies and is proud to employ quality professionals with superior skills and certifications. Our team is fully insured, licensed, and is registered to do business in the Pensacola, FL, Tallahassee, FL, and Mobile, AL areas.