Who's Involved: Understanding Those Handling Your Claim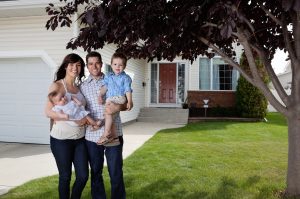 Unless you're in the field of insurance or property restoration, trying to understand who all is involved in getting you back on your feet and helping you through a disaster can be overwhelming and even confusing. We care about not only making the process as easy and pain-free as possible for you but also keeping you informed about who we are and what the different roles look like all around, not just our roles at Complete.Here's some information that may help a bit:
Insured – That is you; you own the property and have purchased insurance to protect your investment.
Insurance Agent – The office you called/visited to purchase the insurance (think of this as the insurance store).
Insurance Carrier/Company – This is the entity that provides the insurance, think of this as the brand of insurance you bought. Some insurance companies have preferred vendors; Complete works with all insurance companies and has a 3-year workmanship warranty on all work.
Field Adjuster – The person who works on behalf of the insurance company to make sure the claim is going fairly. This person will communicate coverage and will work with the contractor to get an agreed upon scope to get your property back to pre-loss condition.
Desk Adjuster – The person employed at the insurance company's office who reviews claims. This person "double checks" the claim. Most claims are reviewed by a desk adjuster to ensure accuracy.
Investigator – Don't worry, you didn't do anything wrong – In the event of a fire claim, most insurance companies will call out an investigator to write a report on how the fire started. For example, if you had an electrical fire, the insurance company will want to know if it was an appliance malfunction or faulty wiring.
Contractor – The company you have chosen to get you back to pre-loss condition. Complete will work directly with your insurance company to repair your property. Complete is "full service" meaning we handle the cleanup, contents, and rebuild portion.With so many people involved, each performing a different job, it's easy to lose yourself – especially while dealing with a disaster. Hopefully, this helps clear things up a bit on what everyone does and why it's necessary to have so many individuals involved. Feel free to contact us if you have questions, and of course, if you have an emergency, we're ready and available 24/7.
Complete
is here for you and your family, ready to get your life back to normal and make the process as easy as possible. With
hurricane season
around the corner, don't forget we're also here for our friends in
Fort Walton Beach
,
24 Hour Emergency Service
Our emergency response teams are available 24 hours a day, 365 days a year using the most up-to-date technologies and is proud to employ quality professionals with superior skills and certifications. Our team is fully insured, licensed, and is registered to do business in the Pensacola, FL, Tallahassee, FL, and Mobile, AL areas.