Fire Cleanup Mobile, AL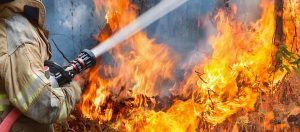 Fire cleanup in Mobile
is something that is needed in some way year round. Too many homeowners leave themselves at risk for a fire unknowingly. Simple every day mistakes can cause a fire in your Mobile home. Complete understands that there needs to be comprehensive repairs to a property damaged in a fire. That is why Complete professionals and trained to specialize in fire clean up in Mobile.
Complete
professionals are licensed restoration contractors with years of experience and expertise under their belts. We are equipped to handle practically any type of
fire cleanup in Mobile
. Complete can clean up after
several
different types of fires caused by; vandalism, arson, oil or grease, cigarettes, candles, irons, heaters, electrical fires, and lightning strikes. Depending on the type of fire in your home, Complete can assist you in soot residue cleaning, smoke damage cleaning, chemical removal, debris removal, and fire damage cleanup. Once your home is cleaned top to bottom, Complete can assist you with complete property restoration!
Complete
is the
number
one
choice for many people for fire cleanup in Mobile. At Complete, we understand that fires can be very stressful due to the amount of damage that can be caused. Fires can be
caused
by an oil or grease fire in the kitchen. A fire can even be caused due to your 16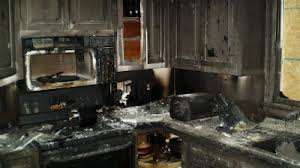 year old daughter leaving a candle lit, or accidentally leaving her flat iron turned on all day while she was at school.If you experience a fire and are in need of fire cleanup in Mobile, AL,
call Complete 24/7
. Our technicians are on call 24/7 to help you with your every need. Complete has an "A" ranking, and is in good standing with the BBB.
Complete's
technicians are always professional and presentable. If you have experienced a fire in your
Mobile
home, please contact our full service location on Halls Mill Road by calling
251.CALL.DKI or 251.225.5354
.
24 Hour Emergency Service
Our emergency response teams are available 24 hours a day, 365 days a year using the most up-to-date technologies and is proud to employ quality professionals with superior skills and certifications. Our team is fully insured, licensed, and is registered to do business in the Pensacola, FL, Tallahassee, FL, and Mobile, AL areas.