Decorate Safely For The Merriest Christmas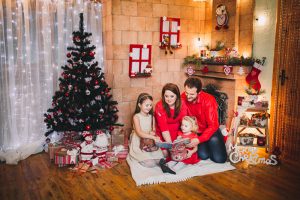 Now that the turkey naps are over and we've recovered from some of the gift shopping, it's time to settle into the comforts of
Christmas
with music, baking, and decorating. With everyone diving into the ornaments, stockings, and lights, we need to remember some important safety tips to keep the holidays happy and prevent
house fires
.Some people enjoy natural trees in the home while others enjoy the ease of keeping and storing an artificial tree. Here are some guidelines for each:
Natural Trees
Cut 2" off trunk and place in sturdy, water-holding stand
Keep well-watered so it doesn't dry out - dry branches are more flammable and can even catch fire from the heat of light bulbs.
Artificial Trees
Make sure it has been tested and labeled as fire resistant (Note: No tree is completely fire resistant, be sure to follow all safety precautions)
Do not use more than three sets of lights per extension cord
In addition to properly caring for Christmas trees and keeping them fire free, there are some other important things to keep in mind this season:
Keep lit candles away from trees, boughs, curtains/drapes, and any other flammable items and/or decorations.
Keep burning candles in sight, and make sure to extinguish all candles before going to bed
When using lights indoor or outside, only use lights that have been tested for safety by a nationally-recognized testing laboratory
Check all decorations (new or old) for broken, cracked, frayed, or bare wires, as well as loose connections - throw out all damaged items
While these tips should help you have a safe and Merry Christmas, remember to reach out to the American Red Cross NW Florida Chapter to find community classes,
emergency plans
, or to request a smoke alarm installation.
Complete
is an official partner of the American Red Cross, serving Northwest Florida together (counties – Bay, Calhoun, Escambia, Gulf, Holmes, Jackson, Okaloosa, Santa Rosa, Walton, and Washington). 
We're here to help you
have safe, happy holidays!
24 Hour Emergency Service
Our emergency response teams are available 24 hours a day, 365 days a year using the most up-to-date technologies and is proud to employ quality professionals with superior skills and certifications. Our team is fully insured, licensed, and is registered to do business in the Pensacola, FL, Tallahassee, FL, and Mobile, AL areas.