Supporting the Escambia County Firefighters Charity - Fire Damage Victims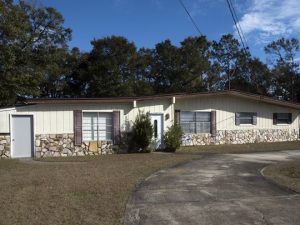 Photo Credit: Pensacola News JournalThe
Complete
family is a proud supporter of the
Escambia County Professional Fire Fighters 
Charity
and we are honored to partner with them for various events and community involvement. With the generous help and donation from Potential Church, the most exciting project we have paired up for is working to get a house set up for families displaced by home fires. Those at Potential Church have been so amazing in donating the churches old parsonage to the charity in hopes of assisting families inneed!This project will take time, and a lot of help from our community, but together we can provide a home for families in need. When families experience house fires, their world is turned upside down and while they need to figure out how to get life back to normal, there are more immediate needs to consider first. Families have to think of the children in the home, the meals they need to provide, and things such as clothing, shelter, and a safe place to lay their heads.With this new home, families will have a safe place to live for up to two weeks while they rebuild their lives, and to keep a sense of normalcy for themselves and their families. Ian Sumner, the Escambia County Professional Fire Fighters charity's coordinator is working to ensure these families are cared for entirely, down to their meals, through their time of crisis.Nick Gradia, the president of the Escambia County Professional Fire Fighters Charity, says the home needs to be repaired from the roof to the floor, and the full cost is estimated to be $100,000. This is where we need to come together as a community – from businesses that are able to donate time or materials to anyone able to make monetary donations for supplies – together we can reach this goal and provide a safe space for those recovering from disaster.For anyone interested in this project, the charity's annual Fire and Ice Gala will be Saturday, March 10 at the Hilton Pensacola Beach (12 Via De Luna Dr), and will go from 6 p.m. until midnight. Tickets for the event are $60, which features dinner, a silent auction, and door prizes. Sponsorship opportunities are also available in the range of $1250 to $5,000 for this event.For more information on how to donate, sponsor the Fire and Ice Gala, or to learn more information, contact Ian Sumner at
(850)698-3105
.Click any of the links below for more of the details of this exciting new project!
https://weartv.com/news/local/fire-victims-home
http://www.northescambia.com/2018/01/charitys-plans- revealed-for- house-for- families-displaced- by-
fire
https://www.pnj.com/story/news/2018/01/07/firefighters-charity-renovating-property-become-fire-victims-temporary-housing/1006833001/
https://
www.wkrg.com
/news/escambia-county-firefighters-work-to-make-sure-families-have-a-home/
24 Hour Emergency Service
Our emergency response teams are available 24 hours a day, 365 days a year using the most up-to-date technologies and is proud to employ quality professionals with superior skills and certifications. Our team is fully insured, licensed, and is registered to do business in the Pensacola, FL, Tallahassee, FL, and Mobile, AL areas.