How to Stay Warm & Safe in Fire Season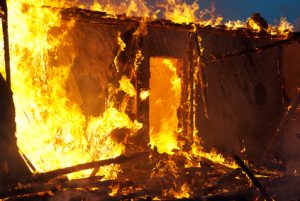 The winter season is the perfect time to snuggle up with loved ones with the heater on, or a fire in the fireplace. That being said, this is fire season and all of us here at Complete want to remind you of how to stay warm and safe.It's easy to think you're not at risk of a fire, but please keep in mind -- 890 people die in winter home fires each year- $2 billion in property loss occurs each year from winter home fires- Winter home fires account for only 8% of the total number of fires in the U.S. but result in 30%of all fire deaths- Cooking is the leading cause of all winter home fires- A heat source too close to combustibles is the leading factor contributing to the start of awinter home fire (15%)- 5 PM – 8 PM is the most common time for winter home firesSome of the most important things to be mindful of are -- Candles- Space heaters (these are NOT meant to be used 24 hours a day)- Unconventional heating methods such as propane and gas heaters, running stoves, etc in orderto keep heating costs down- Please, check your smoke alarms as well as CO detectors (heating systems are the leadingsource of carbon monoxide in the home)One of the most forgotten, but just as important safety practices is to have your chimney professionally cleaned – ESPECIALLY in our area as we don't use them as consistently or as long as those who get temperature drops and snow each year. By not having it professionally cleaned, you are putting your home and family at risk of chimney fires, which can contact the building's main structure if there are cracks in the shaft.  Please take the time to have someone take a look, for your safety and peace of mind.Our area is experiencing a much colder winter than any of us are really used to, which means we are cranking up the heat and worry about our homes, cars, and the problems that follow. Pensacola, Destin, Ft. Walton Beach, and Panama City are all facing this crazy winter but the good news is we're here for all of these areas. Complete is ready 24/7 for any fire emergency you may encounter, and we'll be by your side from the time we board up your home (if necessary) to complete reconstruction.
24 Hour Emergency Service
Our emergency response teams are available 24 hours a day, 365 days a year using the most up-to-date technologies and is proud to employ quality professionals with superior skills and certifications. Our team is fully insured, licensed, and is registered to do business in the Pensacola, FL, Tallahassee, FL, and Mobile, AL areas.