Fire Damage in Spanish Fort, AL
Property fires are not a common occurrence, but they do happen. In these hot summer months, the land dries out and puts practically anything at a higher risk to burn. And what comes after a fire? Fire damage. Complete specializes in emergency and non-emergency fire and smoke damage services year round. Do you know what to do if you have fire damage in your Spanish Fort home?
Helpful tips if you have fire damage: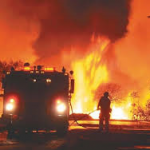 Contact your insurance company ASAP! Ask your agent for any specifics that you need to do, to help get your claim processed faster.
Use extreme caution upon returning home once the fire has been extinguished.
NOTE : Never go back into the home unless a fire fighter has specified whether or not it is safe to go inside.

For example, if the home has suffered structural damage don't go back inside!

CALL COMPLETE!!
Why should you call Complete? We specialize in fire damages in Spanish Fort. Complete will customize a plan specifically for your needs so that you may get back to normal as soon as possible. By customizing, we mean that will assist you in the cleanup of fire and smoke damage, contents restoration, and the reconstruction process.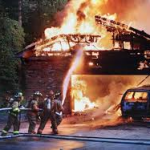 Complete members have the ability to quickly and thoroughly
restore fire damaged structures
to pre loss conditions. Our technicians do this by using effective cleaning techniques along with restoration chemicals that have the ability to remove smoke stains and other damage left from a fire. Complete can also assist you with fire damages by performing contents restoration. We do this by either cleaning your contents on site, or by packing them up and move them to a controlled environment within our facilities. Once on site, our technicians can clean, sanitize, and deodorize most items that appear to be unsalvageable, back to like brand new!Contact us, our technicians and staff work around the clock to fulfill every clients needs, no matter what. Let's face it; you don't want a scruffy contractor man in ripped holy jeans showing up to help with your cleanup. Complete technicians are ALWAYS presentable, in marked vehicles, and in uniforms. Give us a call at
251.CALL.DKI
.
"When Disaster Strikes, We Strike Back!"
24 Hour Emergency Service
Our emergency response teams are available 24 hours a day, 365 days a year using the most up-to-date technologies and is proud to employ quality professionals with superior skills and certifications. Our team is fully insured, licensed, and is registered to do business in the Pensacola, FL, Tallahassee, FL, and Mobile, AL areas.