Fire Safety! What You Need to Know to Stay Safe!
Fire Safety! What You Need to Know to Stay Safe!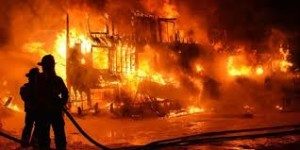 A home or structural
fire
can be one of the scariest things someone can go through in their entire lifetime. Did you know that you only have about 2 minutes to get out once a flame has started? That's not very long. Complete has some tips on fire safety and what you can do to prevent a fire!Once a fire has started, it can take the fire department
up to 6 minutes
to arrive on site of the emergency. When a fire is burning, 6 minutes can seem like an
eternity
. What you do in that 6 minutes is very,
very
important. Once you realize there is danger,
you need to get out as quickly as possible
. How?
Get low and stay low!
During a fire, heat and smoke rise. By getting low to the ground, you can get the most oxygen out of the air you are breathing.Once you and your family are out,
stay out, and call for help
! This is the best thing you can do for your own safety. The fire department will soon arrive on sight and hopefully put the fire out in a timely manner so that as many of your belongings can be salvaged as possible.
Before The Fire
It is very important to identify and remove fire hazards before they have a chance to cause a problem.
You should also make sure that you have working smoke detectors in every room of your home. They should be tested every 6 months and completely replaced every 10 years.
You should also sit and make a fire escape plan, and a safe meeting spot after a fire.
Practice your fire escape plan with your family twice a year.
Working smoke alarms and a good escape plan save lives!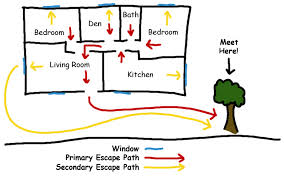 Complete
is here to help you get back on your feet after a fire. No matter what time of day or night it is, we make it our goal to
mobilize and make it to your emergency within an hour
of your call. We offer board up services at
no cost
to the homeowner so that your belongings can be secure from any further damages before the repair work can begin. If you have suffered from a fire, Florida residents give
Complete
a call anytime at
850.CALL.DKI
and Alabama residents give us a call at 
251.CALL.DKI
.

24 Hour Emergency Service
Our emergency response teams are available 24 hours a day, 365 days a year using the most up-to-date technologies and is proud to employ quality professionals with superior skills and certifications. Our team is fully insured, licensed, and is registered to do business in the Pensacola, FL, Tallahassee, FL, and Mobile, AL areas.