Fire Services Pensacola, FL
Jun 09, 2014
Complete DKI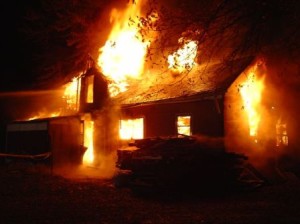 With the warmer summer months coming, it is important to know what disaster response team to call. Now we all know that during the summer all everyone thinks about here in the panhandle is hurricanes. Yes we are in hurricane alley, but what I am thinking of during the blistering hot summer months is fire. The ground is dry and desperate for a drink of water, which makes it highly susceptible to
fire
. The structure of your home is no different. Call
Complete DK
I to handle your needs after a fire, we are competent in first response, clean up, and reconstruction.Well, what makes Complete DKI so special? What makes them different from any other restoration company? Complete DKI's teams are more than able to handle your needs from start to finish. Once the fire in your home has been extinguished by fire fighters, Complete DKI's team is prepared to jump right in starting with the assessment of your home. Meaning was your home a total or partial loss. After which, let the clean up begin!
Complete DKI
can assist you in several different ways when it comes to
fire remediation.
Fire Remediation Services:
Soot residue cleaning
Smoke damage cleaning
Toxic chemical removal
Debris removal
Fire damage cleanup
Complete property restoration
General rule of thumb is that some type of restoration should begin within 24 to 72 hours after a
fire
to prevent any further damage being done. An emergency response team should be contacted ASAP after fire damage is done because there is a potent acid in ash that builds up over time which will cause your belongings to corrode. Complete DKI is here to attend to those issues at any time of day or night by removing your belongings from your home and bringing them to an especially equipped facility so that our technicians can work to save and restore as many things as possible.
TOP 10 REASONS FOR HOUSE FIRES
Cooking Equipment
Heating Equipment
Careless Smoking
Electrical Equipment
Candles
Children Playing with Fire
Bad Electrical Wiring
Flammable Materials
Christmas Trees & Decorations
Barbeque Grills
Here at
Complete DKI
, we understand that becoming a victim of something as horrible as a
fire
is quite stressful. That is why we will sit down and customize a plan for you so that we may get you and your family back to feeling normal again! With something as important as your home, leave it to the experts at Complete DKI to get it done!

Recent Posts
Apr 15, 2021

Feb 25, 2021
24 Hour Emergency Service
Our emergency response teams are available 24 hours a day, 365 days a year using the most up-to-date technologies and is proud to employ quality professionals with superior skills and certifications. Our team is fully insured, licensed, and is registered to do business in the Pensacola, FL, Tallahassee, FL, and Mobile, AL areas.