Keep Your Home Safe While You Vacation
March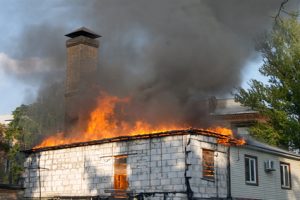 is right around the corner and we know what that means – Spring Break and vacation. This is a great time of year for students and those living in colder climates to come down and relax, enjoy the beaches, and escape for awhile. While it sounds care-free, there are still things to consider and precautions to take. Leaving your home behind requires some preparation to make sure you come home refreshed, and not walking into a water or
fire disaster
.To make sure your home is safe from water and fire damage:- check your thermostat – it's recommended to leave it set in the mid 50's (heat on for those in colder areas- be sure your pipes are properly insulated before you leave (especially those against exterior walls)- drain pipes of water by turning off the main valve and letting the faucets run until cleared of water(keep in mind: the average residential supply line can provide 10 gallons of water per minute!)- keep cabinet doors open, as pipes in cabinets freeze more easily, and this will allow warmer air in to help prevent freezing- if your home has a sump pump, it is recommended to have a battery backup in case of a power outage, and be sure to change the float switch every two to three years- unplug any unnecessary appliances/electronics, and put any that are necessary on timers (there are several you can operate and adjust, from your phone)- never store combustibles near natural gas water heaters or furnaces- close interior doors –
if a fire occurs
, this limits oxygen and prevents it from spreading as quickly- have a friend stop by and check on the house while you're out of townWhile some of the precautions above apply only to those in cold weather, home flooding and electrical fires can happen anywhere, anytime, and
Complete
is here to help if that happens. While we do serve the vacation spots like Destin, Pensacola, and
Panama City
, we are also in Mobile and work throughout some of those colder areas in Alabama. We're here 24/7 for any fire or
water emergency
you may have, and we'll get your vacation back on track in no time.
24 Hour Emergency Service
Our emergency response teams are available 24 hours a day, 365 days a year using the most up-to-date technologies and is proud to employ quality professionals with superior skills and certifications. Our team is fully insured, licensed, and is registered to do business in the Pensacola, FL, Tallahassee, FL, and Mobile, AL areas.