Frozen Pipes Pensacola
Frozen Pipes PensacolaFreezing and bursting pipes are a big concern when temperatures start to drop. Do you know how to prevent your pipes from freezing? There are many ways to prevent pipes from freezing and bursting in the winter and Complete is here to help. With winter here, and temperatures dropping it is very important to know how to prevent your faucets from freezing. When pipes freeze, it causes a lot of water pressure that builds between the ice blockage and the faucet and eventually the pipe ruptures under pressure. There are so many ways to prevent pipes from freezing and even busting. One very important prevention method is to disconnect outside hoses, drain and store them properly before the first hard freeze. Surprisingly, a frozen garden hose can cause more damage because it can bust an interior pipe. When the hose freezes it expands, and that will create pressure throughout the whole plumping system. If you're leaving your home this holiday season for a long period of time, additional preventative measures must be taken to prevent damage to your home from freezing pipes. Make sure your furnace is set to no lower than 55 degrees. Also, shut off the main water supply and drain the system by opening faucets and flushing the toilets. This is very important because you don't want to come home after vacation to a flooded house, caused by a busted pipe. The trouble usually lies around exposed pipes in unheated areas of the home, such as in the attic, basement, crawl spaces, the garage, and under the kitchen and bathroom cabinets. Freezing pipes are most likely to occur in these spots due to not having enough heat and being open to the elements. But, that doesn't mean that is where they are most likely to burst. Let's be honest, you don't want to come home after vacation to a flooded house, caused by a busted pipe. So, if you or someone you know has a pipe freeze and burst, Complete is here. Our uniformed staff of well-trained technicians are always willing to help.  You can give us a call at our Davis Highway location at 850-CALL-DKI or you can contact our mobile location at 251-CALL-DKI.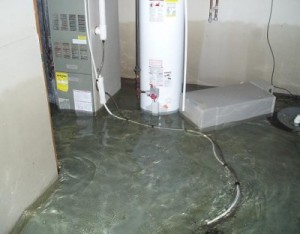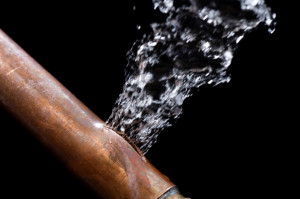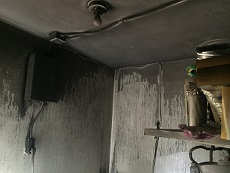 24 Hour Emergency Service
Our emergency response teams are available 24 hours a day, 365 days a year using the most up-to-date technologies and is proud to employ quality professionals with superior skills and certifications. Our team is fully insured, licensed, and is registered to do business in the Pensacola, FL, Tallahassee, FL, and Mobile, AL areas.