Need to Know Flood Insurance Facts
3 Important Facts to Know About Flood Insurance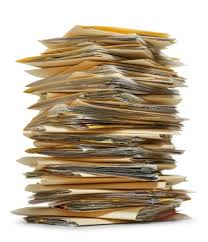 In simple terms,  a
flood
is defined as an excess amount of water on any type of land that is normally dry. There are two types of flood insurance coverage, building property and personal property coverage. Building property normally covers up to $250,000 while personal property (contents) covers up to $100,000.
3 Important Facts to Remember About Your Flood Insurance Policy:
Contents coverage MUST be purchased separately.
It is not a valued policy. A valued policy pays the limit of liability if a limit of total loss.
It is not a guaranteed replacement cost policy. Flood insurance does not pay more than the policy limit.
Choosing a  deductible?
Sometimes choosing a deductible can feel like it will make or break you. Just like any other type of insurance the higher your deductible the lower your premium. With that though, reduces your claim payment as well. Of course there are plenty of deductibles to choose from for both building property, and personal property (keep in mind that sometimes your mortgage company may limit your amount to no more than a specific number).
REMINDER:
Keep your receipts! You do not have to keep receipts for every household item or piece of clothing you own. Try your best to keep receipts for any electronics, carpeting, major appliances and any other major cost items in your home. Why? Your adjuster will be able to process your claim much faster when you have proof of the items you purchased.
What is covered by flood insurance and what is not?
Any physical damage to your building or personal property due to a
flood
is covered by your policy. The chart below shows more detail.
| | | |
| --- | --- | --- |
| BUILDING property coverage includes: | PERSONAL property coverage includes: | NEITHER type of coverage includes: |
| Debris removal | Personal belongings such as clothing, furniture, and electronics. | Damage caused by mildew or mold that could have been avoided. |
| The electrical and plumbing systems. | Curtains | Currency, precious metals and valuable papers. |
| Central air-conditioning equipment, furnaces, and heaters. | Portable and window air conditioners. | Living expenses; such as temporary housing. |
| Permanent flooring, paneling wallboard, and cabinets. | Portable microwave ovens and dishwashers. | Property and belongings outside of the property. |
| Refrigerators, stoves, and any other built-in appliances. | Clothes washers and dryers. | Financial losses caused by business interruption. |
| Window Blinds | Food freezers and their contents. | Most self propelled vehicles such; as cars, including their parts. |
| A detached garage. | CERTAIN artwork and furs (up to 2,500). | |
How flood damages are valued?
Depending on the value of the flood damage, it is based on two things, replacement cost value (RCV) and actual cost value (ACV).Replacement cost value is the cost; without depreciation that it will take to replace the part of the building that is damaged. To be eligible, you must meet the requirements. These requirements are that the building must be a single family dwelling, your principle residence at the time of loss (you must live there 80% of the year), and your building coverage is at least 80% of the full replacement cost of the building.Actual cost value is the replacement cost value at the time of loss, less the value of its physical depreciation. Some items such as appliances and carpeting are always adjusted on the ACV basis. Personal property is always valued at ACV.If you are ever in need of a restoration company for a flood in your home or business, give
Complete
a call at
850.CALL.DKI
! We are here to serve you 24/7/365 no matter what time of day or night!For more information about FEMA flood insurance, check out FEMA's
National Flood Insurance Program at Fema.org
.
24 Hour Emergency Service
Our emergency response teams are available 24 hours a day, 365 days a year using the most up-to-date technologies and is proud to employ quality professionals with superior skills and certifications. Our team is fully insured, licensed, and is registered to do business in the Pensacola, FL, Tallahassee, FL, and Mobile, AL areas.