Removing Mold From Your Vacation Home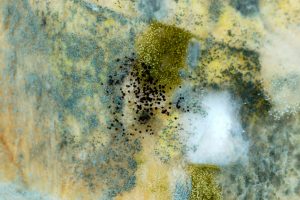 Fort Walton Beach is the perfect place for your vacation home: beautiful and relaxing. We have to remember, though, Florida is heavy on the humidity and precautions must be taken to address mold. Just about everything in your home is
vulnerable to mold
, and while normal humidity levels are between 30% and 50%, Pensacola averages about 70% through the warm months.Don't worry, though,
Complete
is here to provide some tips to battle mold even when you're not at your vacation home:- in the kitchen: clean appliances, cabinets, and counter tops with sudsy water and dry ALL surfaces- when heading back home after the vacation – dispose of fresh or perishable foods, including cereals, crackers, and pasta- clean out refrigerators and freezers and toss opened condiments- if you unplug the refrigerator/freezer, be sure to leave the door propped open- clean dishwasher interior and filter and leave door open- thoroughly clean bathroom fixtures and all surfaces and wash/dry all bath towels- remove any plastic wrappings or bags around clothing or furniture- run the air conditioning 2 hours a day (using home monitoring systems via smartphone)- clean/repair roof guttersThese tips will certainly help you keep your vacation home mold free, but we know nothing is inevitable – especially when talking about mold in
Florida
. That's where
Complete
comes in. We're here to address any mold you come across in your home and have the resources and knowledge (including
AMRT certification
) to help get your beautiful beach home back to being safe and relaxing for you and your family. We're here every day of the year, and when you call you'll get a live, local person who understands your needs.Contact us with your unexpected mold removal needs.
24 Hour Emergency Service
Our emergency response teams are available 24 hours a day, 365 days a year using the most up-to-date technologies and is proud to employ quality professionals with superior skills and certifications. Our team is fully insured, licensed, and is registered to do business in the Pensacola, FL, Tallahassee, FL, and Mobile, AL areas.