No Memorial Day Disasters!--BBQ SAFETY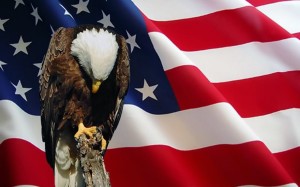 This Memorial Day, many families and friends will be dusting off their grills and firing them up for some holiday fun!
Complete
in Pensacola and Mobile want to suggest some tips to hopefully prevent accident or injuries from grill fires.  Let's make happy memories not tragic stories about grill fires leading to house fires.
Each year an average of 8,900 home fires are caused by grilling, and close to half of all injuries involving grills are due to thermal burns. While nearly half of the people who grill do it year-round, July is the peak month for grill fires followed by May, June and August.  Failure to clean the grill was the leading factor contributing to grill fires.
Before Grilling:
Check grill for leaks.
Check the tubes leading to the burner regularly for blockages.
Make sure the grill is at least 

10

 feet away from your house, garage or trees.
Store and use your grill on a large, flat surface that cannot burn (i.e., concrete or asphalt).
Don't use grills in a garage, on a porch, deck or on top of anything that can catch fire. Never use a propane barbecue grill on a balcony, terrace or roof (it is both dangerous and illegal).
Check for damages to your propane tank before filling it.
Never transport or store propane cylinders in the trunk of your automobile.
During Barbecuing:
Keep children away from the grill.
Don't wear loose clothing that might catch fire.
Do use long-handled barbecue tools and/or flame-resistant mitts.
Never use any flammable liquid other than a barbecue starter fluid to start/freshen a fire.
Never pour or squirt starter fluid onto an open flame..
Keep alcoholic beverages away from the grill; they are flammable and could cause massive grill fires.
Never leave the grill unattended.
After Barbecue:
Always follow the manufacturer's cleaning and storing instructions that accompany the grill.
Keep your grill clean and free of grease buildup that may lead to a fire.
Never store liquid or pressurized fuels inside your home and/or near any possible sources of flame.
In case of a fire:
For propane  grills, turn off the burners. For charcoal  grills, close the grill lid. Disconnect the power to electric  grills.
For propane  grills, if you can safely reach the tank valve, shut it off.
If the fire involves the tank, leave it alone, evacuate the area and call the fire department.
Any fire that endangers property: call fire department
Never  attempt to extinguish a grease fire with water.  Use an approved portable fire extinguisher.
Remember that
Complete
is available 24 hours a day, 7 days a week in the event that you have a fire.  Within
2 hours
we will be there to board up your home at no cost to you and estimate what your damage is.  We offer rapid
fire remediation, including smoke damage
.Enjoy your day, be safe, and remember those who have died for our freedom!

24 Hour Emergency Service
Our emergency response teams are available 24 hours a day, 365 days a year using the most up-to-date technologies and is proud to employ quality professionals with superior skills and certifications. Our team is fully insured, licensed, and is registered to do business in the Pensacola, FL, Tallahassee, FL, and Mobile, AL areas.