Odoriferous Disaster! A Sewage Damage Mess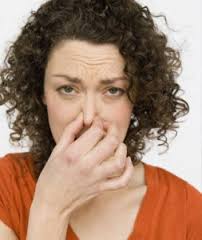 Ever had your toilet back-up or needed sewage clean up? I don't mean "grab the plunger" kind of back-up. I mean the back-up where it overflows the toilets and comes free flowing up through your drains. If you have had this happen you know how disgusting it is. If you haven't . . . there are no words. . . . sewage clean up is no fun. However, I need to write this blog so I will try!
Sewage back up is very dangerous. Biohazardous. Sewage carries fungi, bacteria and viruses. These can all be disease causing. Besides bacterial infections, Tetanus, Hepatitis A, many other diseases could be a risk to you. Please don't touch the raw sewage. Seems like common sense but I feel the need to caution against it anyway. The list of possible illnesses is pretty ridiculous. If you need sewage clean up in Pensacola or Mobile call Complete at (850) 225-5354 or (251) 225-5354.
As I was leaving the office yesterday, an emergency call was received by Complete. Guess what it was?! Sewage damage at a business. A very busy business. Not that any business should be okay with having rivers of raw sewage, but this one could definitely not and needed immediate sewage cleanup and water damage restoration. Charlotte and her team were at the location within one hour, dressed in Tyvek, and ready to go.
area was stabilized
sewage was removed with heavy duty hose
Concrobium was used to sanitize
Botanical Decon 30 was used for mold prevention where there was water damage
Dehumidifiers are being used to suck the moisture out of the affected area. They are monitored daily with humidity readings. They are adjusted accordingly and usually remain for a few days to help with the water damage and mold prevention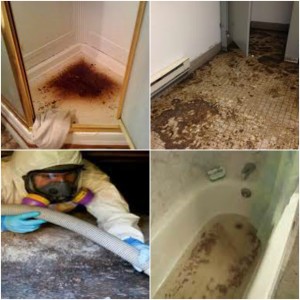 After area is dried out Complete will return to begin sewage clean up mitigation. The carpet, drywall, wood floor and anything that was subjected to the bio-hazardous waste and water damage must be removed. Complete in Pensacola and Mobile, as opposed to many competitors, is able to perform the reconstruction as well. We have licensed, expert teams that can professionally handle every aspect of your sewage clean up.
Reminder, don't touch raw sewage. In case you forgot.
Check back next week for a less disgusting story. Hopefully
24 Hour Emergency Service
Our emergency response teams are available 24 hours a day, 365 days a year using the most up-to-date technologies and is proud to employ quality professionals with superior skills and certifications. Our team is fully insured, licensed, and is registered to do business in the Pensacola, FL, Tallahassee, FL, and Mobile, AL areas.