Operating a Business During a Pandemic: An Owner's Perspective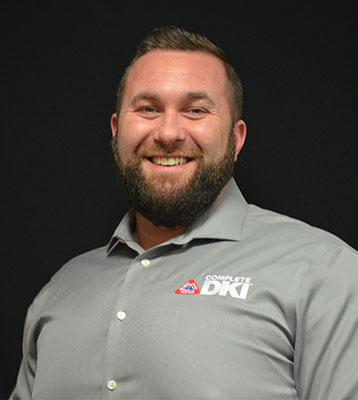 This week, Complete President and Owner Shaun Carpentier participated on a panel of the Florida Panhandle business community, examining how the region's business and supply chain landscape has changed as a result of the global coronavirus pandemic. Hosted and moderated by Dr. Scott Keller of the University of West Florida's Center for Supply Chain Management Excellence, the business roundtable was comprised of professionals from a variety of industries, including healthcare.
We asked Shaun for some of his takeaways from the panel:
What struck you most from the discussion?
One of the main items that several of the participants brought up was the fact that relationships have become much more important. Many in the restoration industry (and beyond) are dealing with constraints and are finding it difficult to get the materials they need. It's important to have those business relationships and maintain them.
We were very well prepared for this, partly because when there has been something we've needed from our vendors, relationships have been the key. Our main supplier of masks had a limited supply, but Complete was one of only thirteen companies that the supplier selected to receive them. They wanted to give them to us because they know us as a company and as individuals. They know that we're professional, strive for excellence, and that we care and will take care of the community.
How are business leaders maintaining their relationships within their teams?
Just about everyone on the panel touched on how important communication is, now more than ever, whether it's communicating with the team, with clients, or with the community. I would never ask my team to uphold our core values and then not communicate and keep everyone up to speed. To a certain extent, everyone is scared right now, whether they say it or not. If no one knows what's going on and if leadership stays silent and hopes everyone just deals with it…that's unacceptable. There needs to be guidance and direction. You need to have that communication with the team and make them as educated and comfortable as possible.
Has the unpredictable nature of the Reconstruction Industry prepared us?
Tremendously. For one, Complete has always stockpiled certain essential supplies so we are prepared for anything at any time. Another thing is that we have designed our infrastructure so that we are able to pick up and move out of our office in a matter of hours and have everything reassembled and ready to go at a remote location in no time. This model allowed our entire office to go remote much quicker than we would have without a plan of action in place.
Part of our vision is to keep pace with technological advances. So much has changed recently; if your technology is two years old, you are already behind. Fortunately, we stay on top of new tech developments, so we haven't needed to purchase any additional software or training. We've just expanded what we were already doing. You have to be looking ahead in this industry.
What have you noticed about the response of your own team?
All of Complete's core values have played a part. For example, most companies would view a stock of unused N95 masks sitting in storage as a waste because it is unused capitol. In this situation, that surplus turned out to be vital. It takes having heart to anticipate what your customers may need, and following our mission to be an asset to the community has allowed us to be better prepared and able to help.
Circumstances like this are where you find out what type of company you work for. Your team either live their core values or they don't. It's not just about protecting the company, because at the end of the day, the company really isn't anything without its people. It's their lives and their livelihoods that matter most.
It's a matter of caring about employees more than just the financial bottom line. Making sure your team is equipped is expensive, but it's the right thing to do and shows that you value more than just trying to make a quick buck from a disaster.
Closing Thoughts?
It doesn't matter if you are a multi-billion-dollar corporation or a mom and pop store; this pandemic is affecting everybody. It hurts everyone. It's great to see within our organization and many others that people are pulling together, working together, and overcoming this. There's been a lot of negativity in the media lately, but what we've seen is the very definition of people helping people and our businesses and communities supporting each other.
The only way to get through this successfully is to do it together.
24 Hour Emergency Service
Our emergency response teams are available 24 hours a day, 365 days a year using the most up-to-date technologies and is proud to employ quality professionals with superior skills and certifications. Our team is fully insured, licensed, and is registered to do business in the Pensacola, FL, Tallahassee, FL, and Mobile, AL areas.