Operation Gratitude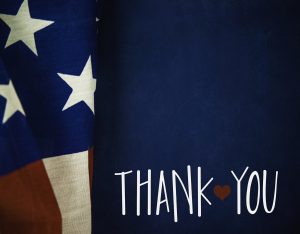 Last month we announced our plans to spend April, May, and June working as a team to show our support of the U.S. Military. Each Friday we sport our red
Complete
shirts and have taken time to write thank you cards and send
Operation Gratitude
hundreds of items to send out to men and women currently serving. We were all very excited to be able to give something back to those who give and sacrifice for us every day. What we didn't expect was a thank you note directly from Operation Gratitude!We share this not for recognition, but to encourage you to participate and donate what you can to those working every day for you and your family. The impact of caring for one another is huge, just read a bit of the incredible letter we received below:"With the help of Americans like you, since our inception in 2003, we have sent more than 2 million Operation Gratitude Care Packages containing snacks, hygiene products, entertainment and hand-made items, and personal letters of appreciation. These expressions of love and concern from fellow citizens offer our military & first responders a much-deserved 'Thank you for your service' and are always greeted with enthusiasm and great appreciation."They also went on to share some words from a
Navy
 sailor and
New York Police Department
 officer:"Every box, every piece of paper, every cloth, every book, every pen, every pencil, every notebook, every brush, every toothpaste, every shower gel, every puzzle, every magazine, every letter, every piece of candy...... means a lot to us when we are away from home. It gives us hope, confidence, happiness, strength & pride that somebody thinks about us, that someone is there for us. Thank you all. God Bless America."We are so happy to do what we can to say thank you to the men and women serving in all branches, though we know it doesn't compare to the sacrifices they make for our country every day. If you'd like to participate or find out more about Operation Gratitude, check out one of the links below:
Facebook
Twitter
24 Hour Emergency Service
Our emergency response teams are available 24 hours a day, 365 days a year using the most up-to-date technologies and is proud to employ quality professionals with superior skills and certifications. Our team is fully insured, licensed, and is registered to do business in the Pensacola, FL, Tallahassee, FL, and Mobile, AL areas.