Pensacola Board Up
                                                   Board Up Service
If your home or office gets damaged by a fire, Complete is here to help. Complete offers an emergency board up service at no cost to the homeowner. Do you know how to minimize damage to your home prior to a disaster? Our board up service will help do just that, by boarding up the windows and doors, it will minimize potential damage to your property prior to a fire. If by chance disaster does strike, Complete has a 24 hour Emergency Response team to secure your home. We understand how important it is to get back into your house safely and in a timely manner. As well as how stressful it can be when a fire or other disaster happens, so we want to help you make the process as smooth and stress free as possible. If by chance the damage is too bad, and you are not able to stay in your home, we offer a "First Nights on us" hotel stay for home fire victims. Our experienced and helpful team at Complete will be happy to serve and assist you after a fire or disaster. Our board up service is very important after a fire or disaster for many reasons. One main reason we board up a home or office is to prevent further damage from vandalism, trespassers, and even theft. No one wants their house to catch on fire, but if it does you don't want anyone snooping around in your house creating more damage than there already is. Sever weather is also a big factor in why we do home board ups. Fast winds and heavy rains can damage your belongings even more. To help you get back  on your feet a little bit faster, Complete also delivers emergency care packages for fire victims. Complete with shampoo, conditioner, body wash, deodorant, tooth brush, toothpaste, and so much more. If you or someone you know experiences fire damage and needs there home or office to be board up, Complete is here. When it comes to a board up service it is very important to act fast to reduce damage to your property. With that being said, Complete has emergency crews on standby ready to assist you 24/7. Give us a call at 850-CALL-DKI our professional and helpful uniformed staff will always be happy to serve you.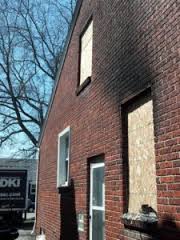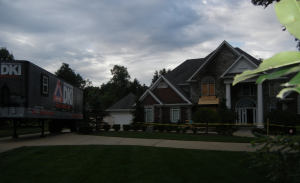 24 Hour Emergency Service
Our emergency response teams are available 24 hours a day, 365 days a year using the most up-to-date technologies and is proud to employ quality professionals with superior skills and certifications. Our team is fully insured, licensed, and is registered to do business in the Pensacola, FL, Tallahassee, FL, and Mobile, AL areas.