Preventing House Fires on Halloween
Halloween Fire Safety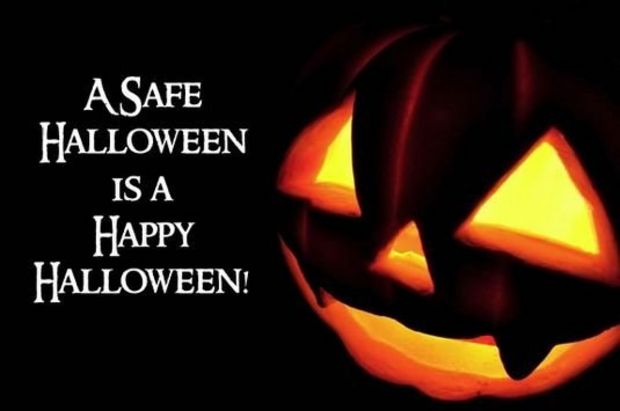 Every year on 
Halloween
, kids race their friends door to door while trick-or-treating to get the 
best 
candy from each house. While this is such a fun time, we have to remember that due to our 
Halloween
 decorations, there is a scary chance that a house fire could be started. 
Candle fires are a leading  cause of house fires in the United States.
 Between 2003 and 2007 an average of 15,260 home fires were started by candles. Did you know that 
Halloween
 is one of the 
top five
 days for candle fires? Complete has some tips for preventing house fires this 
Halloween
 to make sure yours can be 
sweet
 and 
safe
!
Always  make sure all of your smoke alarms are working properly.
Clear  all exits so nothing is blocking an escape route.
Instead  of an open flame in your Jack-O-Lantern or any other decorations on your front porch or around your house, try to use batteries. If you insist on using a real candle, please  use extreme caution while there is an open flame.
Some decorations can be caught on fire easily  so try to keep anything that is not flame-resistant  or flame-retardant  away from an open flame or other heat sources.
Try to not overload electrical outlets and keep extension cords to a minimum.
Just in case  of a fire, please make sure your children are aware of fire safety such as "stop, drop and roll"  and the fire escape route  in your home.
You may not think a house fire could happen to you this 
Halloween
 but, it very well could! There might be a very animated group of kids dressed up as Power Rangers approaching your front door for some candy and Jason knocks over your Jack-O-Lantern and next thing you know, your gorgeous home is burned to the ground. With that being said, please use extreme caution so you and your family can have a safe and fun night of trick-or-treating or other spooky activities!
Give Complete a call at 
850.CALL.DKI
 or 
251.CALL.DKI
 if you have suffered from a house fire.
24 Hour Emergency Service
Our emergency response teams are available 24 hours a day, 365 days a year using the most up-to-date technologies and is proud to employ quality professionals with superior skills and certifications. Our team is fully insured, licensed, and is registered to do business in the Pensacola, FL, Tallahassee, FL, and Mobile, AL areas.