Tips for Salvaging Your Belongings
A house fire in Pensacola can happen at any time. Unfortunately, homeowners often throw belongings away that appear to be unfixable when really, they can be restored. There are professional restoration companies that
specialize
in salvaging and restoring your damaged items. Complete is your one stop shop for all your restoration needs! Below are a few tips on how to salvage items such as clothing, all the way to books!
FEMA
also has some pointers.Some items that can
possibly
be salvaged are; clothing, cooking utensils, electrical appliances, food, rugs and carpets, leather and books, walls, floors and furniture (including wood), and
money
. (Yes, money!)
Tips for Salvaging Your Items
Clothing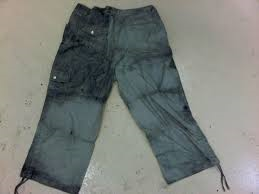 When trying to restore and clean clothing,
ALWAYS
follow your manufacturer's instructions. When doing so, it is a good idea to use a substance containing
Tri-Sodium Phosphate
(TSP). This is a substance that of course, is used as a
cleaning
agent, but must be used with
caution
when children or pets are present.  This is useful to aid in the
removal
of smoke odor and soot. Although, depending on the severity of the damage it may not
always
work.The proper formula should be mixed as follows (permitting the clothes are able to be bleached): 4-6 tbsp. of TSP, 1 C of chlorine beach or household cleaner, and 1 gallon on warm water.Once it is mixed, add the clothes, and rinse with clean water.
Cooking Utensils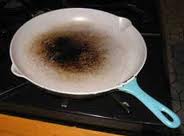 If the utensils have been affected by fire, you should wash them with soapy water, rinse, and polish with a fine-powder cleaner. (To polish, you may use a special cloth for copper and brass. If it is any of type of metal you may use salt on a piece of lemon or salt on a cloth soaked in vinegar.
Electrical Appliances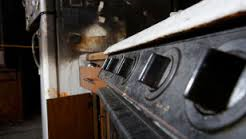 In order to see if your appliances are salvageable, you should call the appropriate company to check them for safety.
DO NOT do it yourself
.
Food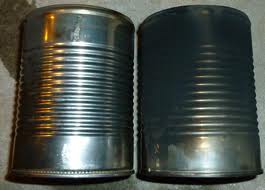 For some people, it makes them feel better just to throw all of the food away. BUT, it can be salvaged. Canned goods should be washed in detergent and water (do the same for jarred food). If the labels come off, just mark what the contents are with a grease pencil.
DO NOT
use canned goods that have bulged, warped, or rusted.  Also,
DO NOT
re-freeze food that has already thawed. If there is a lingering odor in your fridge and/or freezer you have a few choices. You may wash the inside with a solution of baking soda and water, one cup of vinegar or household ammonia to one gallon water, or an open container of baking soda or charcoal.
Rugs & Carpets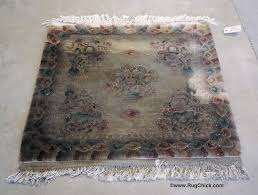 Rugs and carpets should be allowed to dry all the way through. Throw rugs can be beaten or vacuumed, then shampooed. Dry them ASAP in a warm, circulated air. For
better
information a carpet dealer, cleaner, or installer should be called.
Leather & Books
Leather goods should be wiped with a damp cloth, and then wiped with a dry cloth. Purses and shoes should be stuffed with newspaper to maintain shape. Suit cases should be left open.
ALL
leather goods should be left to dry away from the heat and sun.Wet books should be dried immediately. The best way is it freeze them with a vacuum freezer, it takes the moisture away without damaging the pages. If you cannot locate a vacuum freezer, place your books in the freezer instead. If all else fails, call the library!
Walls, Floors, and Furniture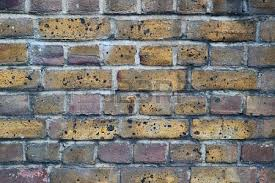 To remove soot from walls, floors, and furniture use the following solution: 4-6 tbsp. of TSP, 1 C of household cleaner or chloride bleach, and 1 gallon warm water. When cleaning with this solution, wear rubber gloves and work from the floor up. Also be sure to rinse your walls and furniture with clean warm water and dry thoroughly.
DO NOT REPAINT UNTIL THEY ARE COMPLETELY DRY
.
Money Replacement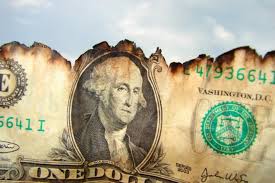 Handle burned money as
little
as possible. You should try to put each bill or portion in plastic for preservation. If your bill is less than half burned, you may take it to your local Federal Reserve Bank for replacement. You may ask your bank for the nearest one or you may mail the
bills
by registered mail to:
Department of the Treasury
Bureau of Engraving and Printing
Office of Currency Standards
P.O. Box 37048
Washington, DC 20013
If you have
melted coins
, you may mail them to:
Superintendent
U.S. Mint
P.O. Box 400
Philadelphia, PA 19105
If you have just suffered from a loss due to fire, give us a call at
Complete
! You may reach us at
850.CALL.DKI
.
24 Hour Emergency Service
Our emergency response teams are available 24 hours a day, 365 days a year using the most up-to-date technologies and is proud to employ quality professionals with superior skills and certifications. Our team is fully insured, licensed, and is registered to do business in the Pensacola, FL, Tallahassee, FL, and Mobile, AL areas.