Smoke Detectors VS. Smoke Alarms
Smoke detectors vs smoke alarms, do you know the difference ? Many people think that a smoke detector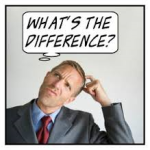 and a smoke alarm are two terms that are interchangeable and mean the same thing. Which they most definitely are not. So, let's look at the difference between the two.
Although they do look alike, a smoke alarm is a device that stands alone and is self-contained. The alarm typically is not hooked up to anything other than a  standalone power supply (usually a battery). A smoke alarm isn't connected to a fire alarm or a control panel. Although it may sound other alarms throughout the house to warn you to get out, it does not alert first responders to the emergency. Which means that they will not be dispatched to your home unless you call 9-1-1.
Now on the other hand, a  smoke detector does have a built in sensor and is part of a system within the home. For example, if a family were to have a home security system as well as a smoke detector linked to the system first responders would be dispatched to the emergency without you actually calling 9-1-1. How? The detector is linked to an external sounding device (such as the alarms main panel or strobe unit). This means that you and the first responders will both be notified of the emergency within your home.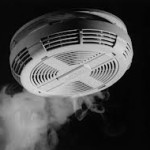 All in all, smoke alarms only alert who is inside the home that there is an emergency. Smoke detectors alert the homeowners and the first responders.  Homeowners should make an effort to get smoke detectors in their homes over smoke alarms. After all, safety is the number one concern. To find out more information about the services available through Complete, visit our website here.
24 Hour Emergency Service
Our emergency response teams are available 24 hours a day, 365 days a year using the most up-to-date technologies and is proud to employ quality professionals with superior skills and certifications. Our team is fully insured, licensed, and is registered to do business in the Pensacola, FL, Tallahassee, FL, and Mobile, AL areas.