Spanish Fort Water Damage Cleanup
Cleanup is something that can be needed at any time for your Spanish Fort property. Sadly, many homeowners are not aware of the choices they have after experiencing water damage. Simple everyday accidents can be the cause of water damage, do you know what options you have? Complete is certified in water damage restoration and holds an "A" ranking with the
BBB
.How can Complete assist you with your water damage? The answer in simple! Whether it is helping you with the extraction process, dehumidifying the residence, all the way to helping you with structural repairs Complete is here to help! Below is a complete list of the
water damage restoration services
we offer for Spanish Fort.
Ceiling, crawl space water damage
Basement flood water cleanup
Flood damage cleanup
Advance Dehumidification service
Water extraction services
Complete structural drying
Mold and environmental remediation
Content cleaning
Drying and reprocessing
Document salvage
Electronics restoration
Structural repairs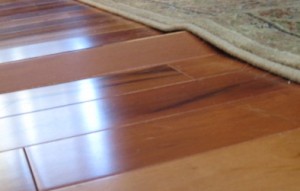 Complete responds to Spanish Fort water damage all year round! Damage could have happened due to a small leak, a natural disaster, or a busted pipe. The possibilities are endless! Your 16 year old could have thought he was funny pulling into the drive way so fast only to drive right into your house and ended up busting a pipe in the wall. Not a good idea!Complete is here for you! We always say, "When Disaster Strikes, We Strike Back!" (Or in the example above, when your son strikes!)Give us a call at Complete. Our technicians and staff are available 24/7 to serve you! Our office is located at 3350 Halls Mill Rd. Suite A. Mobile, AL 36606 or reach us by giving us a call at
251.CALL.DKI
.
24 Hour Emergency Service
Our emergency response teams are available 24 hours a day, 365 days a year using the most up-to-date technologies and is proud to employ quality professionals with superior skills and certifications. Our team is fully insured, licensed, and is registered to do business in the Pensacola, FL, Tallahassee, FL, and Mobile, AL areas.