Storm and Tornado Damage in Pensacola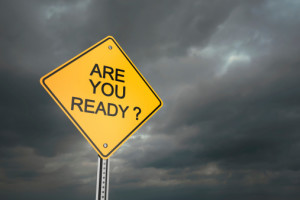 When it comes to storms, we really don't ever know exactly what we are going to get. Even though we might think that the next storm brewing will be something small, we still always need to be prepared. Tornado's are a very strong force of nature and we don't ever really have that much notice before one hits. Complete has partnered up with the new Red Cross Emergency App that is now available on all smartphones, tablets and the Apple Watch. This app is great to have in case of any kind of emergency. It's free and gives you the access to have vital emergency information at your fingertips. Along with the app, we have some great tips on preparedness as well as cleanup information for you and your family.
Know the difference! A tornado watch is when a tornado is very likely to occur in the area. Always make sure your family knows where the safe room is and has all the needed supplies in case of an emergency. A tornado warning is when a tornado has been spotted or a weather radar is showing signs of one in the area. This means your life and your property could be in great danger and it is important to seek immediate shelter.
Always listen to your local radio station during any kind of emergency to keep up to date with the storm and to be informed about what may be a threat to your safety.
It is important for your family to have a designated safe room and to make sure everyone is on the same page. This safe room needs to be able to fit you and your family as well as pets ; No windows at all and preferably a basement or room on the lowest level.
Make sure to gather up anything outside that could become a projectile ( including dead branches on trees ) and possibly hurt you or your property.
After a tornado, make sure to stay out of damaged buildings and watch out for anything that could cause harm. (power lines, broken glass, busted gas lines)
If you have pets, make sure they are under control. Try to keep them on leashes or in kennels if possible to avoid any injury.
If anything in your home has spilled that could possibly be a fire hazard, properly clean up the mess immediately.
It is important to document any damage that has taken place on your property for insurance claims.
Most of the time, a tornado or a huge storm is not the first thing that is on our minds. We don't really think about it until it's right here staring us in the face. That is how fatalities and other serious injuries unfortunately can occur. Did you know that tornado's caused an average of 70 fatalities and 1,500 injuries in the U.S. alone each year? They are very serious storms and should never be taken lightly. Just imagine, Johnny's Red Cross Emergency App warned him one very early morning that there was a tornado warning in the area. So this means, there has been one sighted and it can be dangerous. Well, Johnny chose to ignore the alert and went back to sleep. He was abruptly woken up by his roof being torn off by the strong force of the tornado and his only shelter is under his mattress in his room. This is something that no one ever wants to experience so that is why it is so important to be prepared and have a safety plan! If you experience damage in your home, call Complete 24/7. Our technicians work around the clock and are always fully prepared in uniforms and clearly marked Complete vans. Our technicians are alwaysprofessional and presentable! If you experience fire damage, please contact our full service location on Davis Highway by calling 850-CALL-DKI or 850-225-5354. Complete wishes everyone a very safe and happy New Year!
24 Hour Emergency Service
Our emergency response teams are available 24 hours a day, 365 days a year using the most up-to-date technologies and is proud to employ quality professionals with superior skills and certifications. Our team is fully insured, licensed, and is registered to do business in the Pensacola, FL, Tallahassee, FL, and Mobile, AL areas.