Checklist For Storm Damage
When a storm rips through your neighborhood, your main concern is the safety of you and your family. The severity of the storm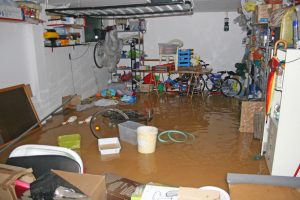 will affect how you react, you either retreat to a safe location with your home, evacuate the neighborhood, or hunker down will flashlights or candle in case the power goes out. Once the storm passes and everyone is safe and sound, you may need to turn your attention to the aftermath of the storm. Is there property damage? Are there any fallen trees or broken tree branches?A good portion of the damage that occurs during a storm is from the falling limbs of nearby trees. If you are unlucky, it might even be the entire tree that has collapsed. High winds and overly wet soil can cause roots to fail and trees to fall. If your home is in the direct path of a falling tree or falling tree limbs there can be some major property damage as result.
Check Your Roof
Check your roof for any
storm damage
. Are there cracked, broken, or missing shingles or tiles? Have your gutters or downspout become warped or suffered from damage? In the case of a heavy rainfall, check your attic for any leaks or broken seals.
Check Your Exterior
When a severe storm system hits, there is nothing standing between the exterior of your home and the heavy rains, high winds, or flying debris. Common signs of exterior damage may be dents, damaged, or missing bricks or siding. Check your foundation for any cracks or flaking. Remove and debris that may have come in contact with your home. Check your windows for cracks or broken sills. If you have water wells check to make sure is not seeping into the basement of your home.
Check the Driveway
Even
concrete
can crack under pressure. Look for signs of damage or splitting as they can pose safety concerns later on.
Consider Your Options
Depending on the extent of the damage to your home you may want to contact a
professional storm damage restoration company
to assess the damage. Storm damage cleanup can be a complex process and may take a t
eam of professionals
to put together an extensive plan together to fix any damage safely and in a timely manner.
Planning ahead
Before a severe storm hits your home, you should take the following preventative measures.
Create an emergency kit. The ideal emergency kit will have a three-day supply of water, non-perishable food for each individual, first-aid kit, a set of clothing for each individual, portable radio, flashlights, batteries, important contact numbers, copies of important documents, protective gear, and basic tools.
Create a plan of action for you and your household. Practice evacuation routines. Make sure everyone knows where to meet and how to get ahold of each other in emergency situations.
Maintain the trees and shrubbery that surrounds your home. Removing weak tree limbs and overgrowth can prevent damage in future storms.
Consider installing shutters to prevent your windows from breaking during high wind storms.
24 Hour Emergency Service
Our emergency response teams are available 24 hours a day, 365 days a year using the most up-to-date technologies and is proud to employ quality professionals with superior skills and certifications. Our team is fully insured, licensed, and is registered to do business in the Pensacola, FL, Tallahassee, FL, and Mobile, AL areas.