Don't Wait Until It's Too Late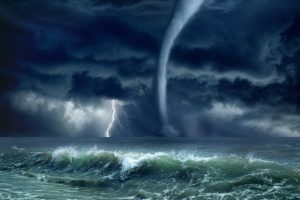 When talking about disasters, we always encourage you to be as prepared as possible. The key to getting through a disaster with minimal damage or safety risks is preparing
before
a disaster occurs. It's easy to get caught up in our busy day-to-day lives and brush off preparation – right until we face the unexpected disaster.While some preparation may seem time consuming, costly, or difficult, there are additional ways to prepare that are simple, and will help keep your family and your home safe:1. Know where your gas shutoff valve is – if you don't know, ask your gas company.2. Know where your electrical shutoff is – if you don't know, ask your local electric company. This is so important as there are 25,900 house fires each year, and the risk increases when disaster hits.3. Make an emergency communication plan. This involves getting your family on the same page regarding what to do, where to go, and how to reconnect.4. Make sure you have appropriate insurance. Floods are the most common and costly natural disaster, and homeowners insurance typically does not cover flooding.5. Plan for your pets. Not sure what to include? Check our pet safety infographic for more details.6. Know your evacuation routes. (For Escambia County, click
https://myescambia.com/our-services/public-safety/beready
. To find your route, search " Evacuation Route").When faced with a hurricane or flood, if you are driving, remember – Turn Around, Don't Drown. It will also help to upload copies of important documents, photo IDs, proof of address, medical records, and bank documents to have digital copies. If you are unable to safely get paper documents out of your home, having those digital copies will make things a little easier.You should also be prepared financially, so here are a few simple things to keep in mind when preparing for disasters:1. Gather financial and critical personal, household, and medical information.2. Consider saving money in an emergency savings account. Be sure to keep a small amount of cash at home in a safe place, consisting of smaller bills as ATMs and credit cards may not be operational during or after a disaster.3. Obtain property, health, and life insurance if you don't already have it. Be sure to review your policies to make sure you've already signed up for flood insurance – if not you may need to purchase this with the National Flood Insurance Program.Disasters happen in a flash. Even with those we may see coming, such as hurricanes, things change quickly and you need to make sure you, your family, and your pets will either be able to evacuate quickly or to ensure you have a plan and supplies if not evacuating.For more details and resources for disaster preparation, be sure to visit these sites:
www.fema.gov/
https://www.ready.gov/
24 Hour Emergency Service
Our emergency response teams are available 24 hours a day, 365 days a year using the most up-to-date technologies and is proud to employ quality professionals with superior skills and certifications. Our team is fully insured, licensed, and is registered to do business in the Pensacola, FL, Tallahassee, FL, and Mobile, AL areas.