Protecting Your Vacation Home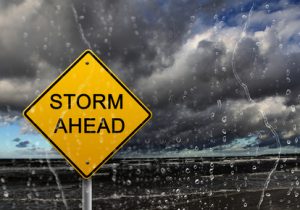 Vacations are times to get away from work, stress, and the normal daily routine. The beach is a great spot for a vacation home, but there's necessary upkeep to think of year round and not just while you're visiting. While we all look forward to relaxing, there are several things to keep in mind about your vacation home. One of the major situations to consider when you decide to keep a vacation home in Pensacola, Destin or Panama City is the risk of storm damage due to hurricanes and flooding.The popular beach spots (Pensacola, Destin,
Panama City
) mean amazing beach homes, but these are at a higher risk of being in the path of
major hurricanes
and can be in danger of serious storm damage. Some ways to safeguard your home:-Consider hurricane-impact windows – an investment in keeping the home free of broken windows and debris, and also protects against intruders, cuts energy costs, and reduces noise pollution- Add storm shutters – again, protects against shattered glass and debris, and stabilizes atmospheric pressure within the home to save it from the possibility of a collapse- Glass doors are dangerous, too – look into storm doors if your vacation home has French doors, sliding doors, etc., and rest easy knowing your home is that much safer while still enjoying the beach viewsFlorida has great vacation spots, but not without humidity and the possibility of flooding. Prep your vacation spot with these tips:- weather seal doors and windows- cover kitchen/bathroom/other air vents with plastic- close fireplace dampers and check chimneys/vents for damage- run the air conditioning a couple hours a day (MOST important – and possible to control from your smartphone with      certain systems year round)- clean and repair gutters- turn off water to the washing machine and hot water heater, as well as the emergency cut-off valve outside the homeOther considerations for your vacation home:- security system- solar powered motion-sensitive floodlights- cellular sump pump alarm that alerts via text message- automatic water main shut off valve- cellular freeze alarm that sends email, text, or voice alerts (while rare in Florida, this past winter has shown anything is possible and it's better to be safe than sorry)Don't forget to have a professional water or
storm damage restoration
specialist check your home for preventative maintenance. There may be other preventative measures you can take to protect your home from serious storm damage and even
water damage
from rain or malfunctions in appliances in the home. Water damage can be disastrous especially if it isn't cleaned up immediately. Keep your home safe and give yourself some peace of mind while you are away and have a certified and insured
water damage specialist
inspect your home before you take a leave.Following these tips will help to keep your vacation home exactly as it should be: safe and relaxing. If you do experience any storm, water, or mold damage, though,
Complete
is here for you 24/7 year round, available to some of the most popular vacation sites (Pensacola, Destin, Panama City). We will get your vacation back on track in no time, and take care of any water emergencies that come your way.
24 Hour Emergency Service
Our emergency response teams are available 24 hours a day, 365 days a year using the most up-to-date technologies and is proud to employ quality professionals with superior skills and certifications. Our team is fully insured, licensed, and is registered to do business in the Pensacola, FL, Tallahassee, FL, and Mobile, AL areas.