Vacationing & Homes: It Takes Some Work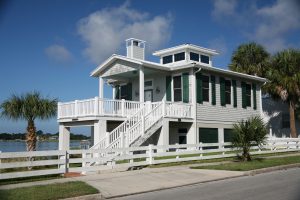 Over the past couple of weeks, we've looked at several things to consider when preparing to take a long luxurious vacation, as well as the rest of the year when you're home. A lot of the different things we've covered, most of us don't really think about until it's too late. Keeping your residential and vacation homes safe from potential emergencies such as fire,
water
, or mold damage is incredibly important.
Tips for water, fire, and mold prevention:
- turn off your main water valve, unplug unnecessary appliances/electronics, and make sure pipes are properly insulated (for cold weather homes)- prepare your vacation home with hurricane-impact windows and storm doors, weather seal doors and windows, and consider storm shutters and home systems accessible through your smartphone- thoroughly clean and dry all appliances, cabinets, and countertops, dispose of open and perishable foods, properly dry everything in your home, and remove plastic wrapping from clothing/furniture before leavingOne last thing to think about during this time of year is renting. You may be looking to rent out your
Panama City
waterfront home to spring breakers, which can sometimes be worrisome. Here are some quick tips to help:- be sure to list a maximum occupancy and reiterate this if someone chooses to rent your home- consider having an on-site housekeeper, even if it's only temporary – this will keep spring breakers aware that someone will be there regularly to take care of the place, but also keeping an eye on things- when determining rates and security deposit – consider setting higher rates and/or adding a 'per person' charge during the spring break season. Make sure your reasons are legitimate, but this could help deter the more chaotic crowds from renting your beach homeThe most important thing for you to do is make sure to inform your renters and your family to call
Complete
if an emergency interrupts the vacation. We are here 24/7 for all the great vacation spots:
Pensacola
, Destin, Fort Walton Beach, and Panama City. Not only that, but our team is fully equipped and trained to handle all the fire, water, and mold emergencies we've discussed. To review all of our spring break tips, be sure to check out these blogs:https://completedki.com/2018/02/15/fire-water-damage-panama-city/https://completedki.com/2018/02/20/storm-damage-pensacola/https://completedki.com/2018/02/28/mold-removal-fort-walton-beach/
24 Hour Emergency Service
Our emergency response teams are available 24 hours a day, 365 days a year using the most up-to-date technologies and is proud to employ quality professionals with superior skills and certifications. Our team is fully insured, licensed, and is registered to do business in the Pensacola, FL, Tallahassee, FL, and Mobile, AL areas.