Thanksgiving Day Fire Safety
Thanksgiving Day Fire Safety
This year is flying by, and once again Thanksgiving Day is fast approaching! As we all know, Thanksgiving is quite possibly the
biggest
day for cooking in the United States. As a result,
the number of fires doubles on Thanksgiving Day
. Did you know Thanksgiving Day home fires cause
more
property damage and claim more lives than
any other given day in the year
?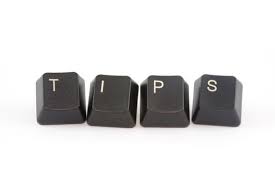 Never leave the kitchen when you're are frying, grilling, or broiling food. (If you have to leave the kitchen, turn off the stove while you're out)
If you are simmering, baking, boiling, or roasting food, make sure to check it regularly. (Set a timer to help you remember)
NEVER leave your home while food is cooking.
No loose clothing, dangling sleeves! They catch fire easily!
Long hair should also be pulled back in order to prevent it from catching fire.
The kitchen should be marked a "kid free zone" while there is any type of cooking going on.
Make sure to not leave any spoons, pot holders, packaging, curtains, or hand towels near the stove top or any other cooking appliance. These catch fire extremely easy.
If you are using a turkey fryer, make sure it is outdoors and in an open area away from all walls, fences or anything else that could catch on fire! Always follow the manufacturer's instructions!
Many people think "Oh, that'll never happen to me!" don't think that, it very well can happen to you. You may be running around your kitchen trying to get everything cooked and accidentally leave the towel on top of your gas stove. A few seconds later
"POOF!"
a
kitchen fire
has broken out. Statistically, they say that a house fire will happen to
1 in 5 people
in their lifetime, that's a pretty big chance.Give
Complete
a call at
850.CALL.DKI
or
251.CALL.DKI
if you have suffered from a cooking related fire.
24 Hour Emergency Service
Our emergency response teams are available 24 hours a day, 365 days a year using the most up-to-date technologies and is proud to employ quality professionals with superior skills and certifications. Our team is fully insured, licensed, and is registered to do business in the Pensacola, FL, Tallahassee, FL, and Mobile, AL areas.