Cold Weather Is Here... Are Your Pipes Ready?
BRRR!! It's cold outside! You know what that means; your home is vulnerable to a
busted or frozen pipe
if the right precautions are not taken. Although the winter months in the south don't get as brutal as they do up north, we
do
have our cold snaps. Remember the Pensacola ice storm last January? What a nightmare! Do
you
know how to
prevent a busted or frozen pipe
in your Pensacola home? Complete has some
tips
for you on how to best protect your home from a busted or frozen pipe this winter.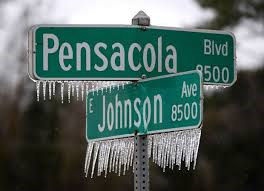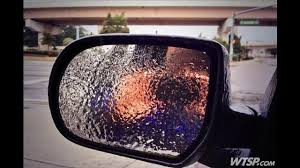 Here are some helpful tips for preventing a
busted or frozen pipe in your Pensacola
home.
Always wrap your outside pipes with a towel or old t-shirt on those colder nights. Doing this helps keep the cold away from the pipe, thus making it harder for the water running through them to freeze. They also make nifty little faucet covers like these to cover your faucets versus an old t-shirt! They're cheap and easy to use!
Cover your hot water lines! Too many times homeowners believe that only their cold water lines can freeze. Hot water lines can freeze as well!
Clever Tip! Leave a faucet farthest from your water source open enough just for it to drip. Although this seems like a waste of water, a dripping faucet seems much better than a busted or frozen pipe!
If you find that you have a frozen pipe, there are some things you can do to thaw the pipe. If you catch it
before
the pipe freezes completely you're most definitely in luck! You should IMMEDIATELY turn your water on and leave it on. Water moving through the pipes can help melt the water that is already frozen. If you weren't so lucky other precautions can be taken by doing some of these things
here
.
Complete
responds to busted pipes several times
throughout the colder months
, not just in the dead of winter. It can happen to anyone! Complete is here to serve the Pensacola area 24/7! Our technicians are always professional, presentable and work around the clock to ensure you and your home are taken care of! If you are experiencing a busted pipe in Pensacola, contact our full service location on Davis Hwy by calling 850-CALL-DKI or 850-225-5354.

24 Hour Emergency Service
Our emergency response teams are available 24 hours a day, 365 days a year using the most up-to-date technologies and is proud to employ quality professionals with superior skills and certifications. Our team is fully insured, licensed, and is registered to do business in the Pensacola, FL, Tallahassee, FL, and Mobile, AL areas.