Avoiding Water Damage In Your Home
Water damage is the leading cause of weakening in your home's foundation, so it's very important to know how to prevent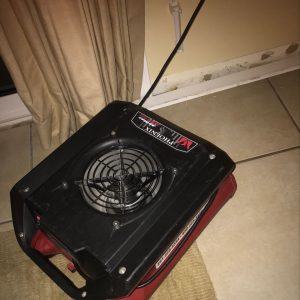 sources of water damage like leaks,
floods
, sewage backup, and frozen pipes. There are many ways to prevent simple tragedies from happening. Here are some of them:
Clean out roof gutter and downspouts. You'll want to do this at least 2 times a year to avoid blockage and ice dams. Standing water can cause damage to your gutters and roof.
Maintain trees and vegetation. Trees have very strong invasive roots that can bust pipes underground, so be careful where you plant. You will want to disconnect hoses. Standing water in a hose may freeze back into the pipe, causing it to bust and creating damage to the walls.
Keep an eye on your water bill and know your water main. Know the location of it, and be sure to shut if off if you leave for an extended amount of time.
Pay attention to your water pressure, if the pressure is set too high, pipes and hoses may fail under the pressure. To ensure good drainage, use a drain snake instead of unclogging chemicals.
Check your appliances regularly for leaks in the hoses and faucets. Check hoses leading to water heaters, dishwashers, washing machines and refrigerator ice makers annually. Replace those that have cracks or leaks or look worn out.
Pay attention to the caulking around showers and tubs, they should be water tight.
In The Event Of A Water Damage Emergency
If you experience any type of water damage it is important to get it taken care of immediately, if water sits for too long it can cause
mold and mildew
 to grow and will create an even bigger problem for you and your property. Damp wood also invites termites and mold can begin growing in as little as 24 hours. When water damage leads to mold damage, the cost and time of repair and remediation can become outstanding. The sooner water damage problems are resolved, the less structural damage will occur and the less it will cost you to get your property back in order.Professional
water damage restoration
companies like
Complete
offer emergency water damage services, 24 hours a day 7 days a week. Water damage situations are typically unpredictable and you never know when a pipe is going to burst or when a terrible storm is going to cause flooding in your basement. Professional water damage restoration crews are certified and insured to know the best standards of practice for water remediation and cleanup. They are trained and experienced in finding the source of the water problem and eliminating it so that it does not become a potential future threat to you and your property.Never overlook even a tiny water damage situation. Know your emergency contact information. Don't panic. You have resources available to you at every moment of every day! For more information about water damage remediation, contact the trusted professionals at
Complete
.
24 Hour Emergency Service
Our emergency response teams are available 24 hours a day, 365 days a year using the most up-to-date technologies and is proud to employ quality professionals with superior skills and certifications. Our team is fully insured, licensed, and is registered to do business in the Pensacola, FL, Tallahassee, FL, and Mobile, AL areas.