Viruses in the Workplace: Reduce the Risk
It is difficult to read the newspaper, watch television, or view social media sites without seeing a piece on Coronavirus (Covid-19 or 2019-ncov). Many leaders in business are concerned for their commercial property, their employees, and their customers and rightfully so due to the vast amount of media exposure.Novel Coronavirus simply means a new corona virus. In the corona virus family are other viruses that have made headlines in the past such as SARS and MERS. In this article we will discuss preventative measures that a business can take that will assist them in limiting not just the risk of coronavirus strains (Covid-19 specifically) but also numerous other infectious organisms (such as the flu, influenza, salmonella, etc.).While the article is geared towards work spaces the suggestions below can also assist in reducing the risk to your home as well.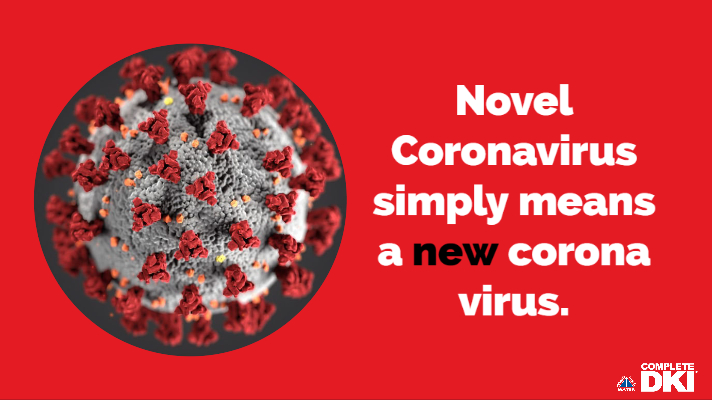 PREVENTION
Hands
As with any virus one of the best methods of controlling the spread of Covid-19 is hand washing often. The Centers for Disease Control recommends:
Washing hands for 20 seconds with soap that contains an antiseptic and running water.
Dry hands with paper towels, avoid air blowers if possible.
If soap and water is unavailable wash hands with hand sanitizer that is 60% or higher in alcohol content.
The average person touches their face 3 to 4 times a minute (eating, drinking, scratching nose, touching jaw, ear, beard or hair, etc. while thinking, rubbing eyes, applying make-up, covering a yawn, cough or sneeze, etc.). As a matter of fact I attended a video meeting earlier today and realized from my video image that when I wasn't talking my right thumb was under my jaw, my ring finger and pinky were under my lower lip and my index and middle finger were on my cheek with my elbow on the arm rest of the chair. In other words, for the majority of the meeting my hand was literally touching my face.In a study reported on by the Centers for Disease Control (Chassin MR, Jt Comm J Qual Patient Saf, 2015; Yanke E, Am J Infect Control, 2015; Magill SS, N Engl J Med, 2014) missed opportunities for hand washing is as high as 50%
in the healthcare field
(emphasis added). If employees in healthcare miss opportunities for hand washing you can imagine the opportunities missed by the rest of us.While it may sound odd, remind your employees to wash their hands often throughout the day or after touching/handling items that are touched by multiple people (door knobs, light switches, equipment, etc.) and this will help reduce the chances of spreading a virus.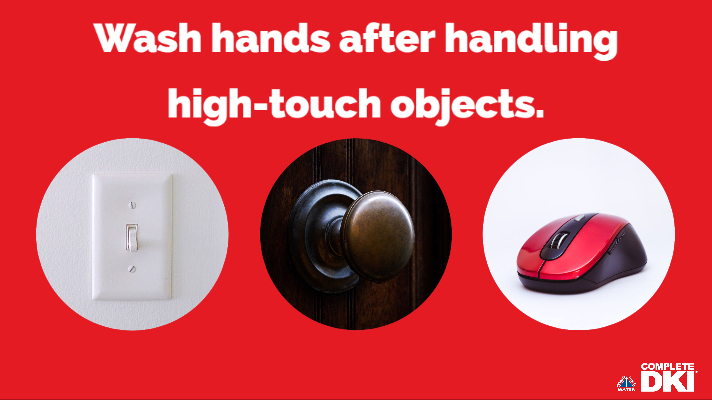 Cleaning
Viruses, bacteria, parasites and other infectious organisms can live on surfaces for quite some time. Based upon the organism it can be from a few hours to weeks. Information varies, and scientists continue to study Covid-19, but it is currently estimated Covid-19 can survive on surfaces for up to 9 days depending upon environmental conditions.In order to help prevent not just Covid-19, but all viruses and bacteria in the workplace it is vital that both cleaning and disinfecting be implemented. The majority of businesses have only cleaning programs regularly (emptying waste cans, cleaning bathrooms, dusting, vacuuming) but do not have disinfecting programs in place.To help prevent and mitigate risk from infectious organisms add the following commonly touched areas to your daily disinfecting program:
Door knobs/handles
Elevator buttons
Light switches
Shared desks/tables
Common area counters (reception, kitchen, breakroom, bathroom).
Shared phones
Steering wheels, car handles, vehicle controls (if shared work vehicle)
Equipment or tools that are shared
Additional Steps to Reduce Risk
To further assist in maintaining a safe work environment a regularly scheduled general disinfecting program (especially during flu season) is also recommended. This service is typically provided by restoration companies due to the EPA and state licensing needed.If your business does not currently utilize a regularly scheduled disinfecting program then we recommend you start with a "deep clean" (disinfecting all surface areas including furniture) and spraying. Thereafter a regularly scheduled disinfecting program will be far more effective.When choosing a service provider three key questions you want to ask are:
Is disinfecting solution chemical based or bio-degradable (chemical-based disinfectants can lead to skin irritation, respiratory issues, burning/watering eyes, etc.).
Ask for a copy of the EPA approved "kill list" for the disinfectant to be used (the EPA paperwork will provide a list of what viruses, pathogens, bacteria and/or parasites the solution has been scientifically tested to destroy).
Can the restoration company perform work after hours or weekends when employees are not present?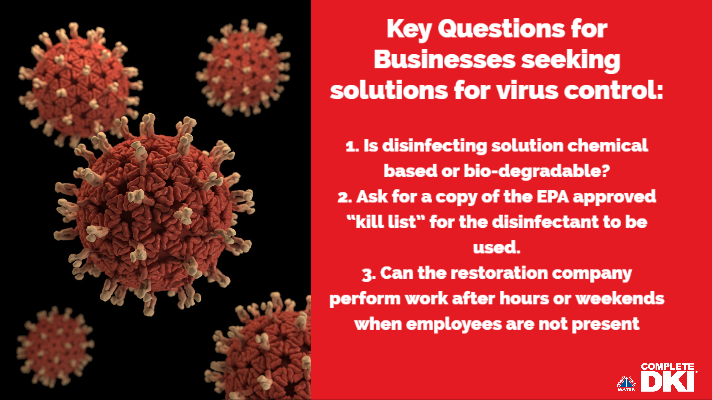 For further information on reducing risk for commercial buildings click
here
.Click
here
for further information on reducing risk for residential spaces.
24 Hour Emergency Service
Our emergency response teams are available 24 hours a day, 365 days a year using the most up-to-date technologies and is proud to employ quality professionals with superior skills and certifications. Our team is fully insured, licensed, and is registered to do business in the Pensacola, FL, Tallahassee, FL, and Mobile, AL areas.