Water Cleanup in Mobile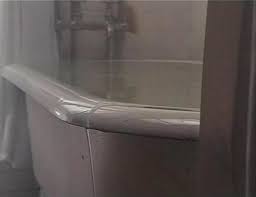 Needing
water cleanup in Mobile, AL
can be quite a common occurrence for homeowners along the Gulf Coast. Of course not
all
water damages come from natural disasters! Water damages can result from a busted pipe or malfunctioning household appliances.
No matter what the situation
,
Complete
is equipped to serve you with any of your water cleanup needs.No matter what type of water damage you are experiencing, is a multi-phase process. To start you must remove all standing water from the affected areas (ex: flooring, carpets etc.). After all the standing water has receded, special equipment must be strategically placed inside the home to dry out any moisture. This is done to prevent mold and any other further damage. This process can take anywhere from 24 hours to several days depending on the extent of the water damage. Water damage restoration services may also
require
removing wet drywall, carpet cleaning, and wood floor repair; once again it depends on the extent of the damage.Click
here
for a complete list of services
Complete
offers for water damage restoration in Mobile, AL.
Water damages
requiring water cleanup can happen to anyone! Your wife could have started a bath for the kids, forgot it was running and oops! There's water everywhere 20 minutes later! Your toilet could have been overflowing while everyone was quietly asleep at night or your dishwasher could have leaked. Remember anything can happen, and if it does call Complete!If you are in need of restoration services in Mobile, give Complete a call for all your water damage needs.
Complete
is certified by
IIRC
, and we take pride in our "A" rating with the BBB as well. Our water damage technicians and staff are on call
24/7/365
for all your water cleanup needs. Give our full service
Mobile
location a call at
251.CALL.DKI
.
24 Hour Emergency Service
Our emergency response teams are available 24 hours a day, 365 days a year using the most up-to-date technologies and is proud to employ quality professionals with superior skills and certifications. Our team is fully insured, licensed, and is registered to do business in the Pensacola, FL, Tallahassee, FL, and Mobile, AL areas.