4 Ways to Prevent Mold in Your Gulf Coast Vacation Home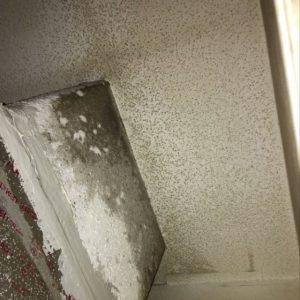 The climate in Mobile, Ala., is warm and muggy much of the year. The subtropical climate along the Gulf Coast makes for sticky, hot summers and mild, rainy winters. That means mold has found a nearly ideal place to grow.Thousands of people own summer and vacation homes along the coast and throughout Mobile. When homes are left vacant for weeks or months at a time, it is important to take a few easy steps to curb the potential for
mold growth
in your absence. If you find mold, be sure to call a trusted
mold remediation specialist
in your area.Here are four simple ways to help prevent mold growth in your vacation home.
Make sure there is no standing water. Is there anywhere in the home that experiences chronic dampness or where there is continually standing water? Check specifically around air conditioning units, hot water tanks, showers, toilets, refrigerators, sump pumps, basements, crawl spaces, windows, and so on for any evidence of unwelcome moisture. If you find some, be sure to address it yourself or have a professional come and address the issue sooner than later. Where water is present and under the right conditions, many environmental experts believe mold can start growing in as little as a 48 hours; sometimes even less.
Install a dehumidifier. Now that you've checked for any areas of moisture and had any issues fixed, installing a good dehumidifier can help ensure that moisture doesn't return. There are different types of dehumidifiers, and they come at many different price points. You can purchase smaller units that shut off when the tank is full and you have to manually empty, or you can purchase a unit that attaches to your furnace and works for the entire house. Those units generally have a hose that can empty into a floor drain, so you never need to worry about emptying a tank yourself. The more humid the climate, the more likely a whole-house system is what you need.
Check your A/C size. Air conditioning units that are too small are energy wasters because they run constantly. While not necessarily a problem for mold if it's a whole-home unit, having a window unit that runs around the clock and releases moisture constantly from the unit could be a whole different story.
Eliminate Clutter. We aren't necessarily talking about knickknacks on a bookshelf here. We mean clutter that is blocking air vents, windows, and so on. Furniture and window treatments sitting on or blocking air vents could become damp and foster mold growth, plus they prevent air from circulating effectively in the home. All of this working together creates an ideal breeding ground for mold, and once mold grows on one surface, the spores can become airborne and find other places to grow.
If you suspect
mold growth
in your
Mobile
home, give
Complete a call
. We can do some honest testing for mold, and if there is mold in your home, we know how to properly remove it … right down to the source!
24 Hour Emergency Service
Our emergency response teams are available 24 hours a day, 365 days a year using the most up-to-date technologies and is proud to employ quality professionals with superior skills and certifications. Our team is fully insured, licensed, and is registered to do business in the Pensacola, FL, Tallahassee, FL, and Mobile, AL areas.