Five Keys To Preventing Water Damage While You're On Vacation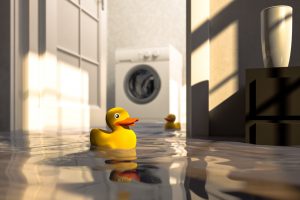 After a great time on vacation, there is nothing that can bring you back to real life like coming home to a water damage disaster. Whether it be sudden or gradual, water damage can be devastating when it finally strikes. Compounded by the fact that it is ongoing while you are out of your house on vacation, you could end up coming home to a very serious, costly, and stressful mess. But you shouldn't have to worry about water damage during your relaxing vacation! Below are several steps that the certified pros at
Complete
in the Fort Walton Beach area recommend for fortifying your home against water damage while you are out.the
Shut The Water Off
This is the easiest and more surefire way of preventing flooding and water damage while on vacation. Shutting off your main water valve will shut off all the water to your home. However, this is a dangerous thing to do in the winter because it can increase the risk of your pipes freezing.
Inspect Your Home
You can gain a lot of peace of mind about avoiding water damage if you do a quick walkthrough inspection of your home before you leave to make sure everything is in working order. If you see any potential issues, you should have them looked at as soon as possible, ideally before you leave.
Prep The Exterior
Prepare the exterior of your home by checking to see if you have any drain pipes around the house that may be blocked. If there's any blockage, clear it so that if rain falls, it can directly go through the pipes and away from the household.
Know The Weather Forecast
You should check the weather forecast for the days you will be gone ahead of time. Hopefully, you'll see nothing but clear skies and sunshine. However, if you do see high levels of precipitation or extreme temperatures in the forecast you will be able to prepare for it ahead of time. If there will be large amounts of rain or snow you should make sure that your roof is in good condition and equipped to handle the weight of many inches of snow or pounding rainwater.
Use Technology To Your Advantage
Though you may not be near your home on vacation, you can still remain aware of what is going on there. Many homeowners are beginning to install water moisture detectors. You should place these devices near the ground in the areas of your home most likely to flood. They will alert you if moisture levels reach a certain level indicating that a flood may be occurring.
You should be able to fully enjoy your vacations fully free of the threat of water damage. Following the advice above will help greatly minimize the risk of that from ever happening to you. Nonetheless, if you do come home to a flooded house or are suffering from water damage in any way don't hesitate to call the pros at Complete in the Fort Walton Beach Area.
24 Hour Emergency Service
Our emergency response teams are available 24 hours a day, 365 days a year using the most up-to-date technologies and is proud to employ quality professionals with superior skills and certifications. Our team is fully insured, licensed, and is registered to do business in the Pensacola, FL, Tallahassee, FL, and Mobile, AL areas.